Hello Snowmobilers,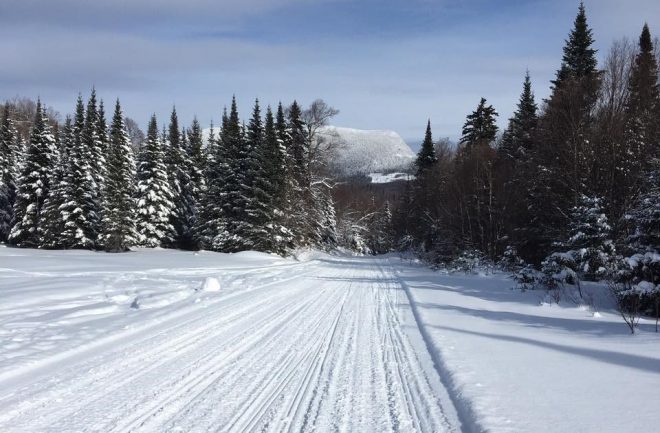 Smoooooth riding…. and Rump Mountain in the distance.
Melissa Thurber Guyette photo.
Our trail system is in Excellent shape. The Burg picked up another 5+ inches of snow on Sunday night and we have plenty more coming today & tomorrow.
Conditions don't get any better than this!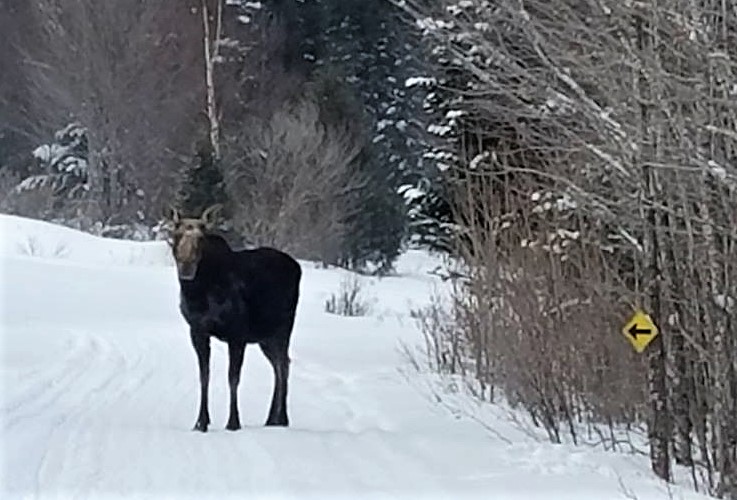 Even the moose are enjoying the beautifully groomed trails.

There have been lots of moose sightings lately on the trails. Please give them plenty of space. With the very deep snow the moose are taking advantage of using the trails to get around.
Very cool sight to see.
We have our Pot Luck Dinner followed by the February Monthly Meeting this Thursday.
This Saturday is the 18th Annual North Country Firefighters' Ride In & Poker Run.
The area's Firefighters put on one heck of a Poker Run with great food at all the stops. 

Don't forget about Melvin….where will he be today?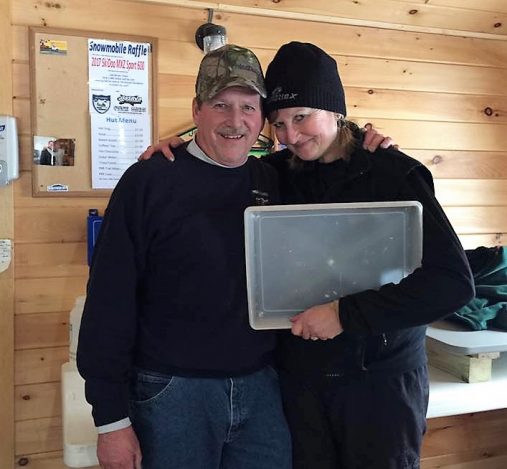 The Warming Hut will be open on Saturday from 10 am to 3 pm. Stop in for a bite to eat, a hot beverage and some great conversation with Pittsburg's great ambassadors, Bob & Sue Gaudette. Thank you Bob & Sue for all you do.
UPCOMING EVENTS
February 9 – Pot Luck Dinner & Monthly Meeting, starts: 6:30 pm ends: 8:30 pm
February 11th – 18th Annual North Country Firefighters' Ride In & Poker Run
Starts: 8:00 am Ends: 4:00 pm
February 25th – PHS Class of 2017 – Poker Run. Starts 8:00 am, registration at Young's Store. Ends at 3:00 pm at the PRR club house.
February 25th – Annual Steak Feed & Snowmobile Raffle Drawing
Starts: 4:30 pm Ends: 7:00 pm
For more Event details, click here.
Have fun out on the trails and ride safe.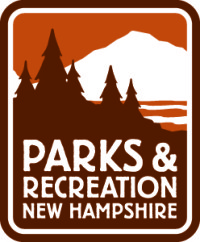 The Warming Hut is made possible with the cooperation of NH Parks & Recreation.