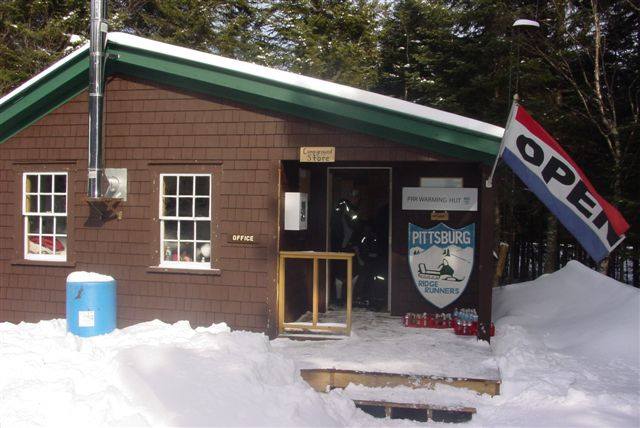 This Saturday (1/7/17) is the beginning of PRR Warming Hut Season!
Sue, Mike and I will be your "Hut hosts" and we're looking forward to seeing you all.
The Hut is located in the northern most part of our trail system, off Corridor 5 in The Deer Mountain Campground.
Our hours are from 10am to 3pm on Saturdays till the end of riding season.
This week our menu will be Turkey soup, French onion soup, Hut dogs, hot and cold drinks, fresh baked cookies, brownies, candies and lots of other snack items.
We also carry Pittsburg Ridge Runners hats, T-shirts and sweatshirts. We hope to have The 2017 PRR Trail Maps provided they're ready!
We will have raffle tickets for the Ski-Doo that we give to some lucky winner at The Steak Feed, so get yours before they sell out.
This year marks The Ridge Runners' 50th Anniversary so I will have some of the hats, shirts and sweatshirts with the 50th anniversary logo on them. They are in limited supply so get them while you can! Show your "Club pride!"
It's supposed to be cold this Saturday, so bundle up and head up to The Hut.
We'll keep the heat on for ya!