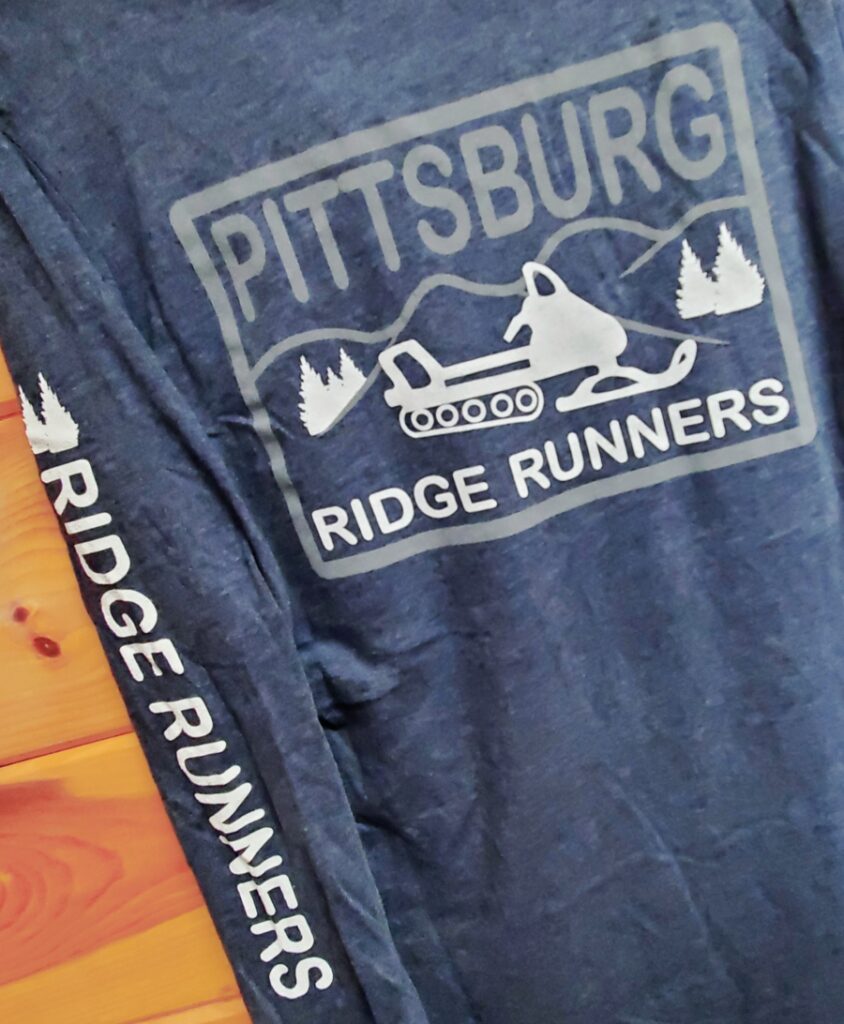 The Club Store has lots of NEW clothing. Long sleeve Ts, regular Ts, and for the ladies we have long sleeve V-necks. Checkout the Hoodies and 1/4 Zip Sweatshirts as well.
We also have a new color Trucker hat – Caramel / Stone, and all the other colors are in stock and ready to go. All can be purchased online in the Store.
The Ridge Runners will have a booth with all the new clothing and our Snowmobile Raffle tickets at Pittsburg's Old Home Day, Saturday, August 19th. We'll have a food concession also selling Burgers & Hot Dogs.