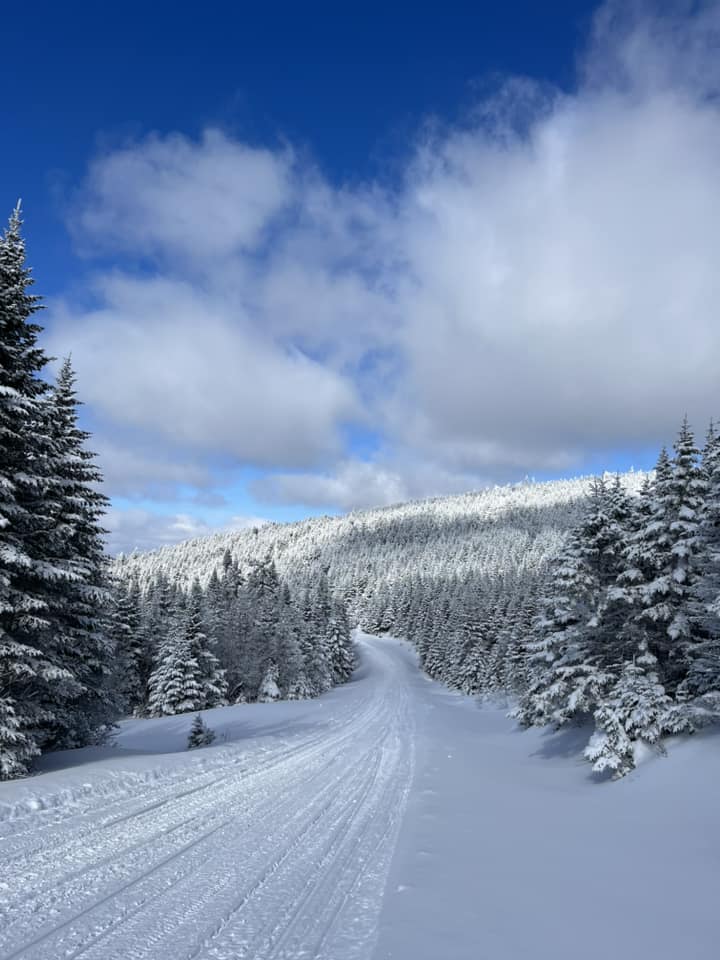 PERFECTION! Drew Clark Photo
Hello Snowmobilers,
Trail Report – Friday, March 10th.
GR 4 Jason Busfield
Trails are Great!
GET OUT AND RIDE.
Trails to the North, NE and NW are in the best condition of the season!
The groomer operators are doing an incredible job, doing what they do best, laying out beautiful trails. The Hub and Back Lake area are also in good shape.
Corridor Trail 20 to Beecher Falls, VT is still thin and in marginal condition. We need more snow to get our southern trails covered up.
There's snow in our forecast for early next week.
Please remember to Stay Right, and enjoy the trails.
Scott McShane, sporting his winning sled, receives congrats from Curt Shaw, PRRSC President.
Club News
We had our March club meeting last night, and Curt gave us a recap of our very successful Steak Feed. We sold 266 adult and 18 kids dinners. It was a great night. Thanks everyone that attended and thank you to all of our volunteers that did an outstanding job.
This week Curt was presented with a check donation to the club for $8,816 from the Philippon, Oliver and Noyes families and the GoldenChild Back Lake Nationals snowmobile races.
Thank you so much everyone for this generous contribution to the club. It is much appreciated.
Coming up on April 13th is our Annual Meeting – The club's yearly election of Officers & Board of Directors will take place at the April meeting. Active club members that have attended a minimum of 3 monthly meetings during the season are eligible to vote.
Our Slate of Officers are – President: Curt Shaw, VP: Terry Swain
For BOD: Paul Bergeron, Cindy Howe, David Ainsworth, Justin Webber, Mike Whitney & Mark Klose.
If anyone is interested in putting their name in as a "Write In" candidate, please email Curt Shaw – prrscpres@clubuser1
Here's what's happening this weekend and next.
Upcoming Events –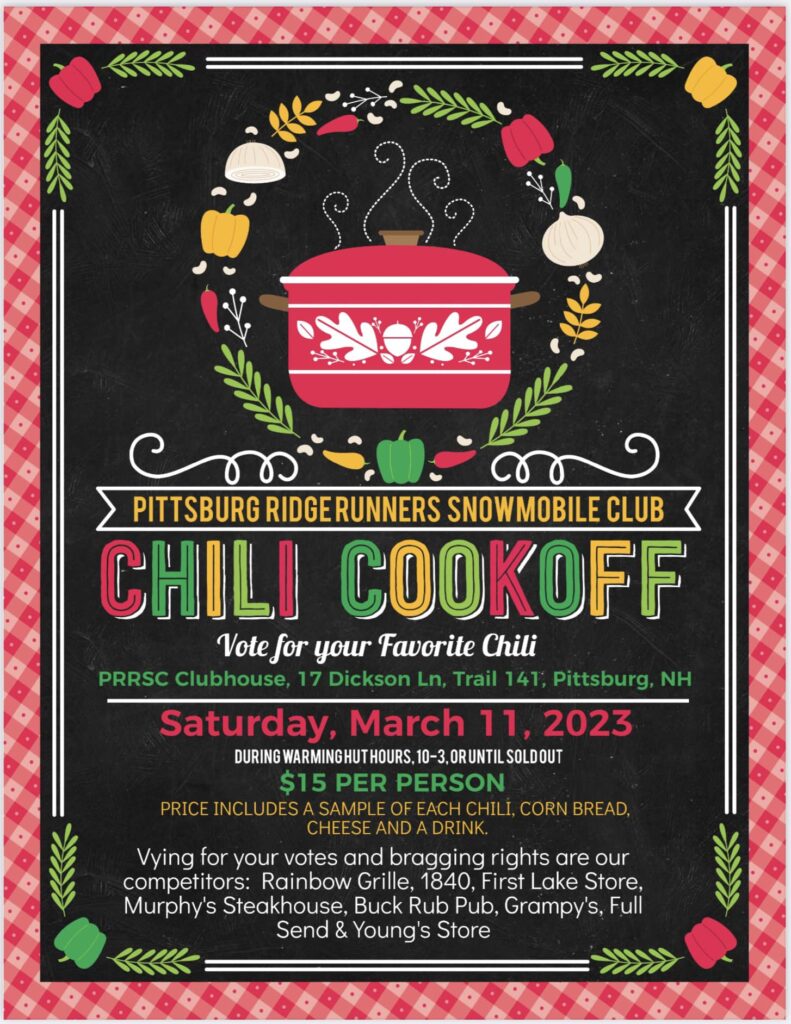 This Saturday at the Club House -THE CHILI COOKOFF, from 10:00 to 3:00. Vote for your favorite Chili. Seven of our fine local establishments will be vying for bragging rites of the best Chili in Town. Come join the fun!
Sled Dog Races – 3/10 & 11, Friday and Saturday. Races start at 9:00 am and end at 12:00pm, at the Club House.
Saturday, March 11th – Annual Review and Gala – 6pm • at the PRR Club House. An Officer and Two Gentlemen Non-Profit organization for Veterans and First Responders. Catered meal, entertainment, stories of our success, sales of our merchandise, raffles and more.
Tickets On sale at Aoatg.org/upcomingevents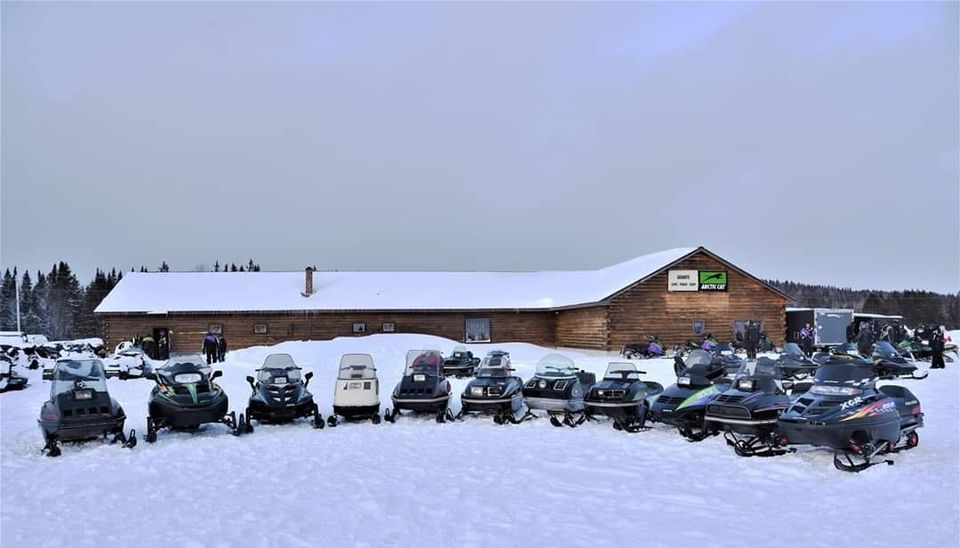 Saturday, March 18th –The Original Pittsburg Vintage Ride – Hosted by Granite State Power Arctic Cat. Starts at 9:00 am. Great ride for friends & family. Hot dogs and burgers will be served. All are welcome.
More snow coming next week! Come on up and take advantage of these great conditions.
Please ride safely, keep right and enjoy the trails.