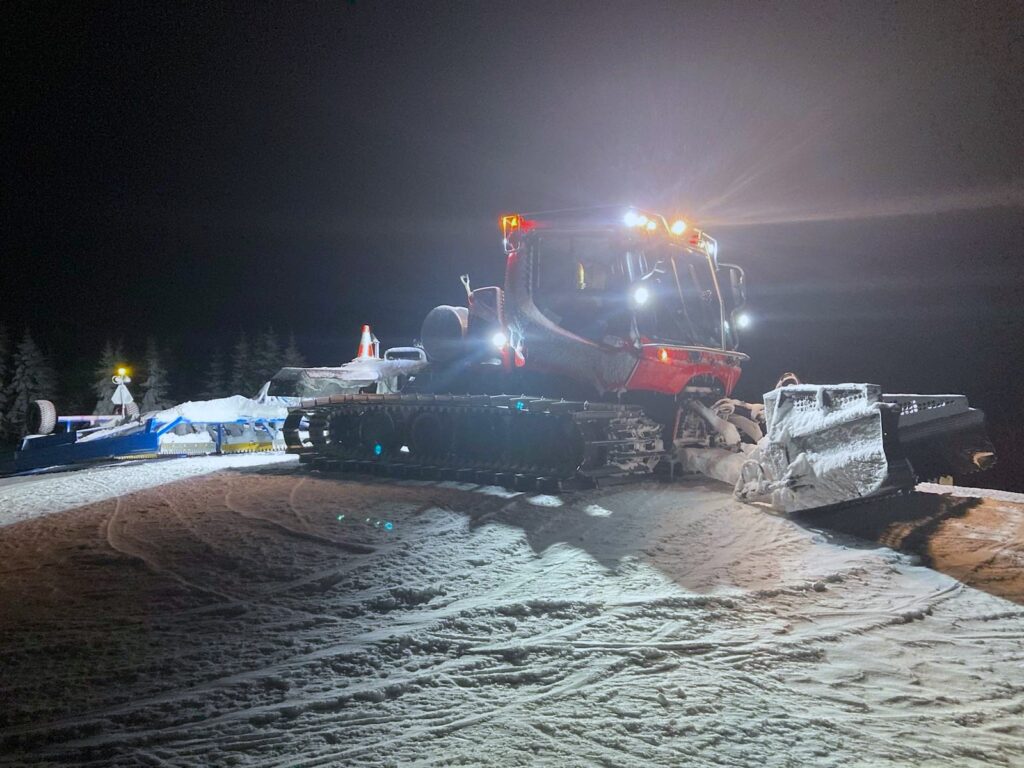 Hello Snowmobilers,
Trail Report – Tuesday night, 2/21
Jason Busfield, PRR Grooming Coordinator
"Trails to the North, NE and NW are your best options for great riding. We are still marginal at best south of the Back Lake area. We need a good 6+ inches of snow to get our southern trails covered up, and SNOW IS IN THE OUR FORECAST!
The warm temperatures, sun and high traffic have been hard on the trails.
Four groomers are out tonight pulling corners back in, filling holes, and covering up the bare spots.
Ice is still an issue on corners but other than that, there is still good riding conditions .
REMEMBER TO STAY TO THE RIGHT, SLOW DOWN AND ENJOY OUR TRAILS."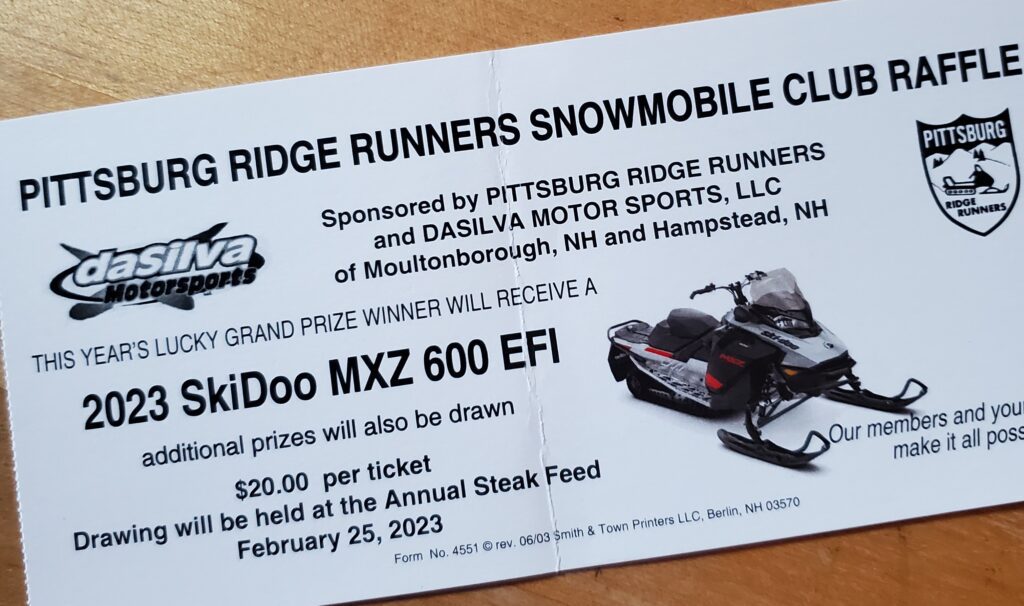 Club News
We still have plenty of Snowmobile Raffle tickets For Sale. Drawing is this Saturday, February 25th, at 7:00PM, at the Steak Feed.
You can buy your tickets at –
Young's Store
The Club House- mornings 9 to 12 or call Lisa or Cathy at 603-538-1142.
The Warming Hut will be open this Saturday from 10:00AM to 3:00 PM, and will have Raffle Tickets for Sale.
The kids are having fun finding Melvin. We love seeing all your photos on Facebook.
We have two BIG WEEKENDS coming up, full of exciting things to do. Check it out below.
Upcoming Events –
This Thursday night is Movie Night at the Club House. Looking for something to do with the kids during school break? Come on down to the PRRSC Club House Thursday night at 6:00pm for Pirates of the Caribbean. Popcorn, candy bars, soda & water for sale. Call the clubhouse (1-603-538-1142) to let us know you're coming and how many.
2/25 – Saturday, The Annual Steak Feed & Sled Raffle, 5 to 7 pm at the Club House. Reservations are encouraged. Call 603-538-1142 or email –

[email protected]

The raffle sled drawing will be held at 7PM at the Steak Feed.
3/3, 4 & 5th, NH & ME Free Snowmobile Weekend

Enjoy the new snow coming this week. Winter has finally arrived, and it looks like it will be sticking around for a while giving us great trail conditions well into March.
Please ride safely, keep right and enjoy the trails.