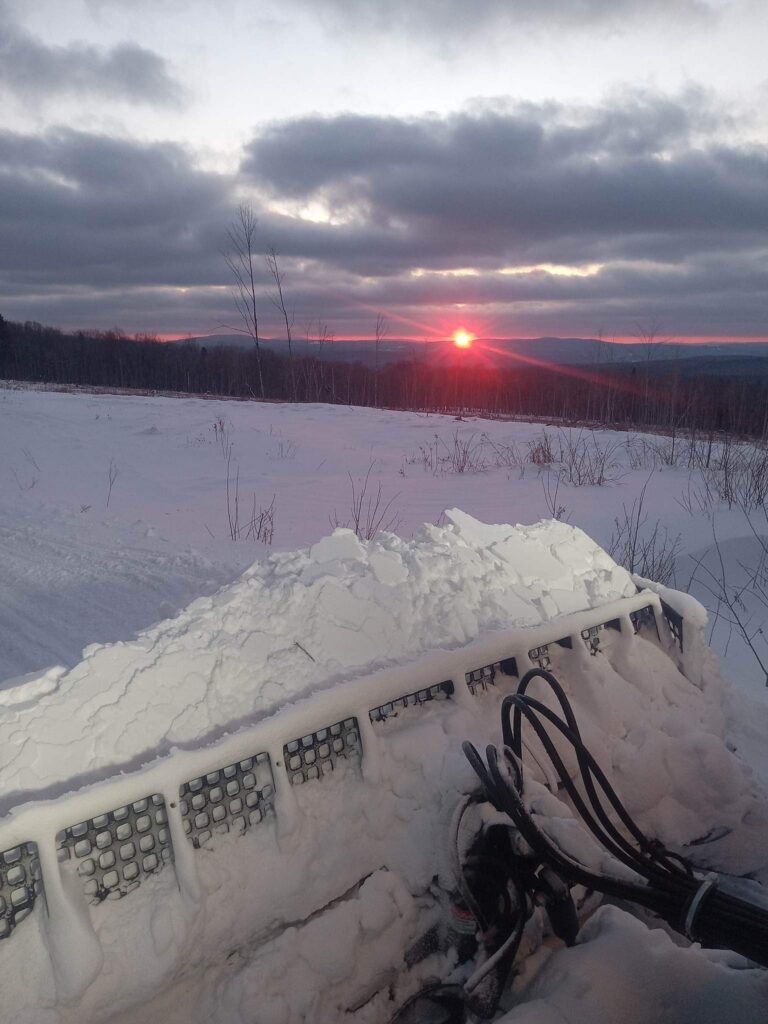 Trail report 2/7/23- Jason Busfield, PRR Grooming Coordinator
"Pittsburg has received little snow this week, but that has given us a chance to catch up with the trails.
Our Trail conditions are good to great on the N, NE, NW and SE trails.
Trail 20 S to Beecher Falls and in the village area are starting to take shape and are still in marginal condition. We need more snow on those trails, however they are passable.
Groomers are out doing what they do best and continuing to roll through the week.
Don't forget about the Fire Departments Poker Run this Saturday."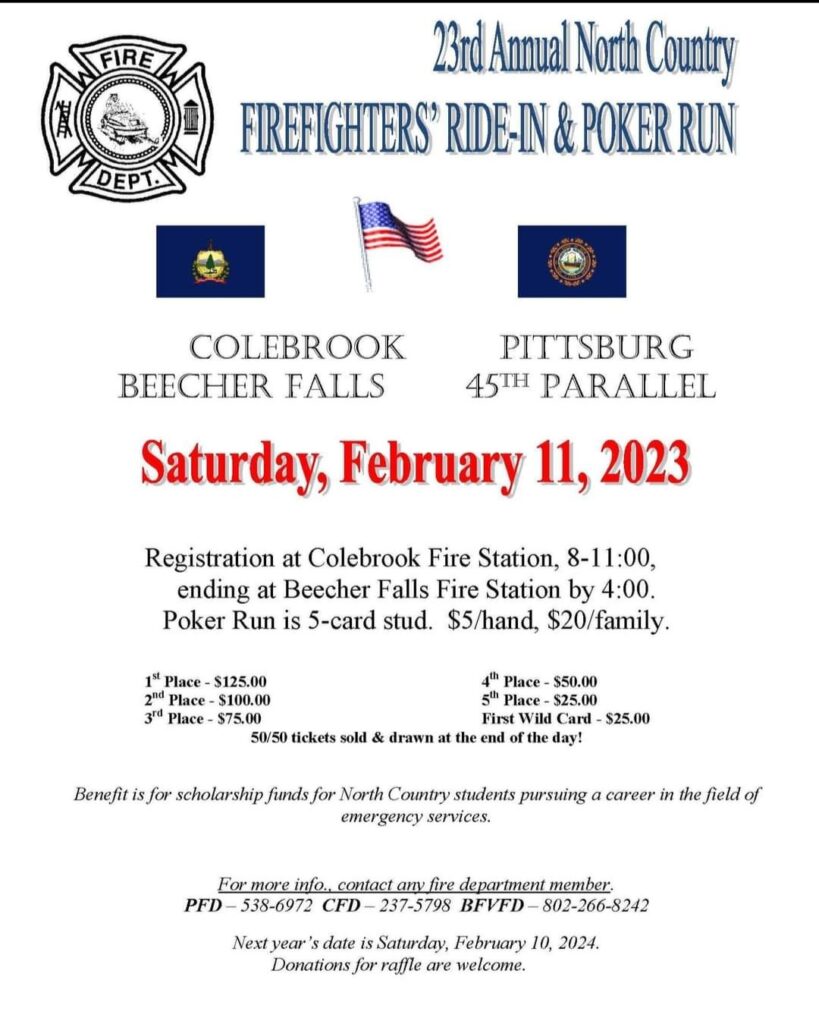 This weeks local happenings……
2/9 – Thursday, Monthly Meeting – 6:30, at the Club House.
2/11 – Saturday – 23rd Annual North Country Firefighters' Ride-In & Poker Run. Starts at the Colebrook Fire Department, ends at the Beecher Falls Fire Department. 8am to 4pm.
2/11 – Saturday, The Warming Hut – Open from 10- 3, 17 Dickson Lane or on Trail 141.
Melvin is on the loose so be sure to keep an eye out, and take a picture with him.
Please be careful out there, stay to the right, and enjoy the trails.