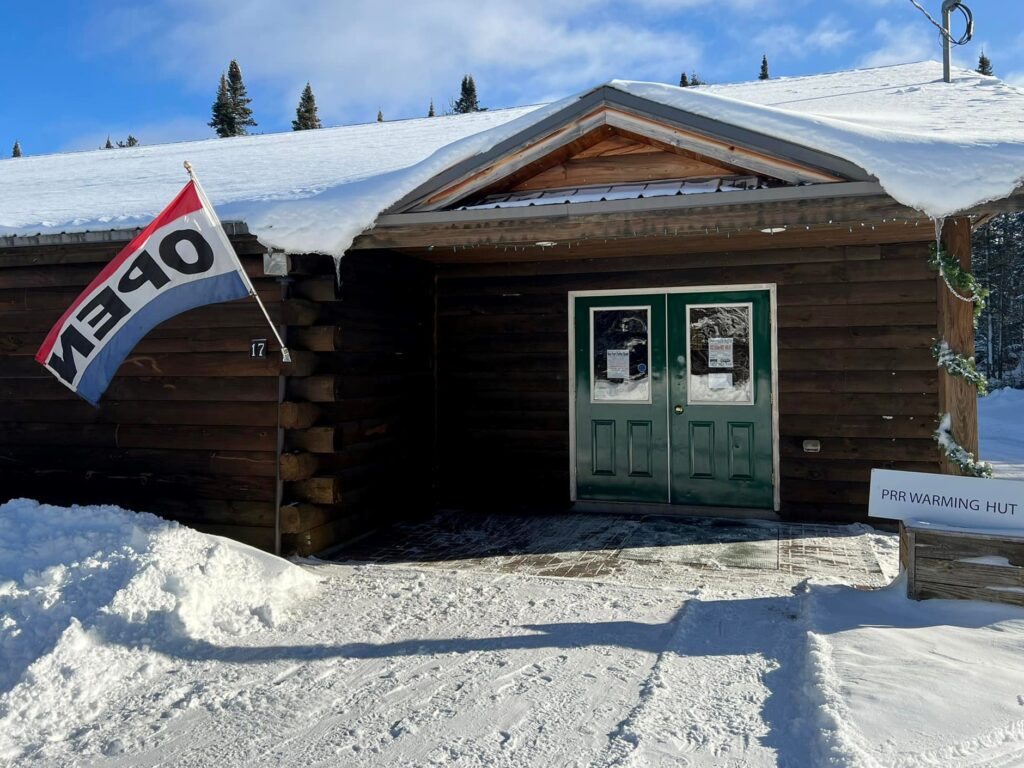 The trails are open and so are we!
Come on over Saturday for our famous hut dawgs, hamburgers, turkey soup, baked goods, brownie sundaes and more.
Drive by car (17 Dickson Lane), or sled, trail #141. In stock clothing sale continues with 25% off including hats, sweatshirts and wicking wear. Trail maps, stickers and raffle tickets available.
Stop by for a visit, cocoa and warm up!