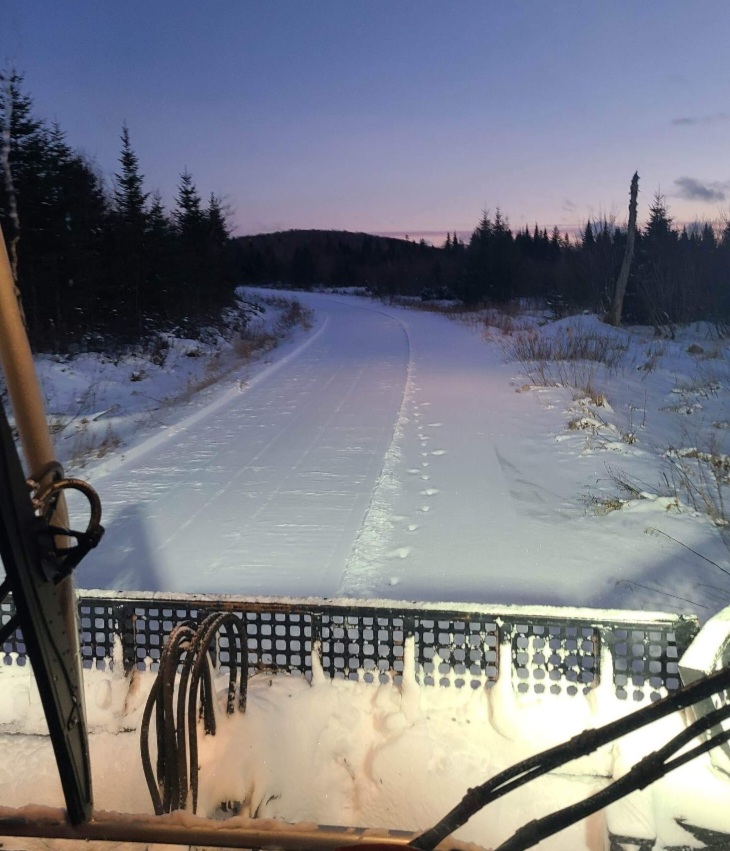 Trail report 12/27/2022 – Jason Busfield, PRR Grooming Coordinator
"We made great progress today with the trails. We still have some work to do. We still have tons of trees to move.
We are going to open our trails North, North East and West of the Back Lake area on Friday12/30/2022.
Trails to the south and Trail 20 to Beecher Falls will remain closed due to lack of snow cover. Trails that are groomed are passible and in marginal condition.
BE ALERT FOR ROCKS, ICY Corners AND WATER BARS.
Groomers will continue covering the system during the day, so be on the lookout for them aswell.
As always slow down, stay to the right and enjoy our trails.