October's Work Party was a great day. It's incredible how much work was accomplished in one day. A new bridge was installed and lots of brush trimming completed. Hopefully no broken groomer windshields this winter.
We would like to thank all the volunteers that got the job done this fall. Great job!
Also, a special Thank You to Warren Chase for all of his time and his construction equipment used in the bridge project. We couldn't have done it with Warren's help and generosity. Thank you so much Warren.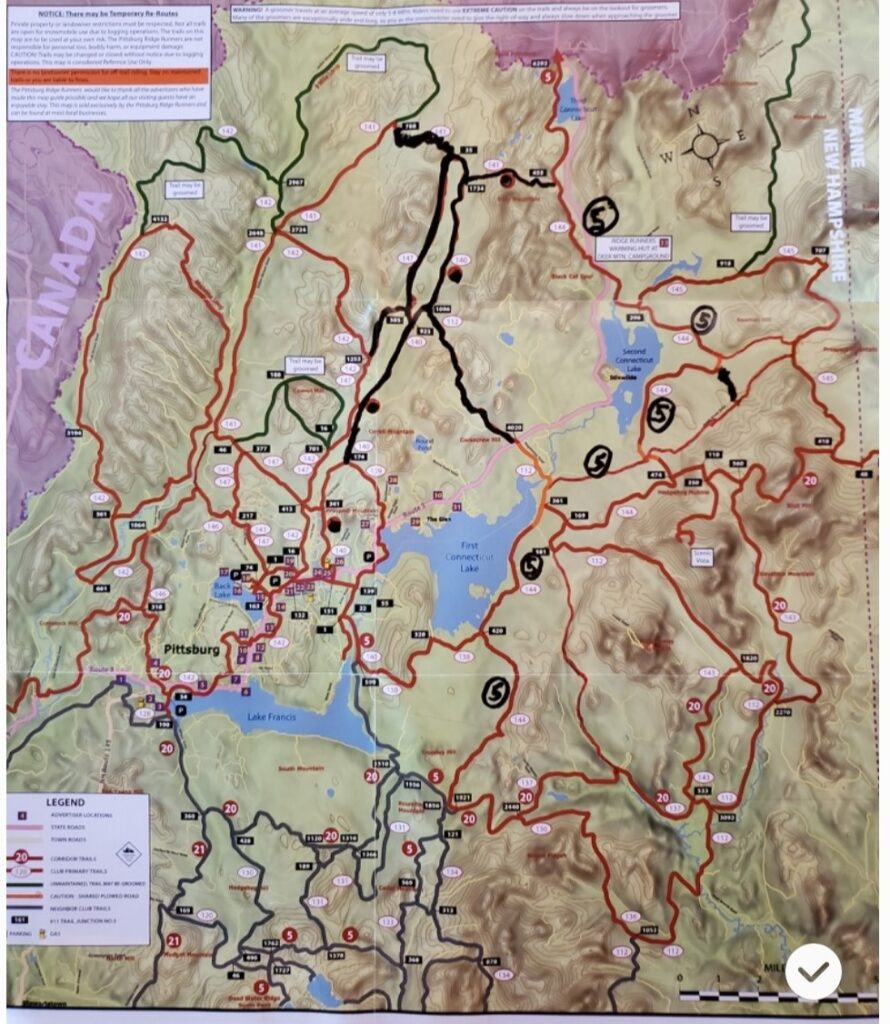 There are several changes to this year's trail system. Some trails have been opened and some have been closed. Every year there are changes to the trail system.
It turns out that we will end up with the same amount of trail miles and maybe a little more than last season.
The above photo is the proposed trail system. The trails in black marker (above 1st CT Lake) will be closed. Trail maps are at the printers and should be ready shortly.
Trails opening – Smith Brook and the Buckhorn trails will be open this year. Also, a section of Indian Stream will be opened.
Trail Closures – Perry Stream at the Jct of trail 139 north, trail 112 to Route 3 and Deer Mountain will be closed due to logging. With Perry Stream being closed, the Corridor trail 5 will be moved back to the East side of Route 3 where it used to be.
The groomer operators have been busy doing trail signing. It's time to get the snow dance going.
Think Snow!