Over $3.5 Million Raised by Snowmobile Clubs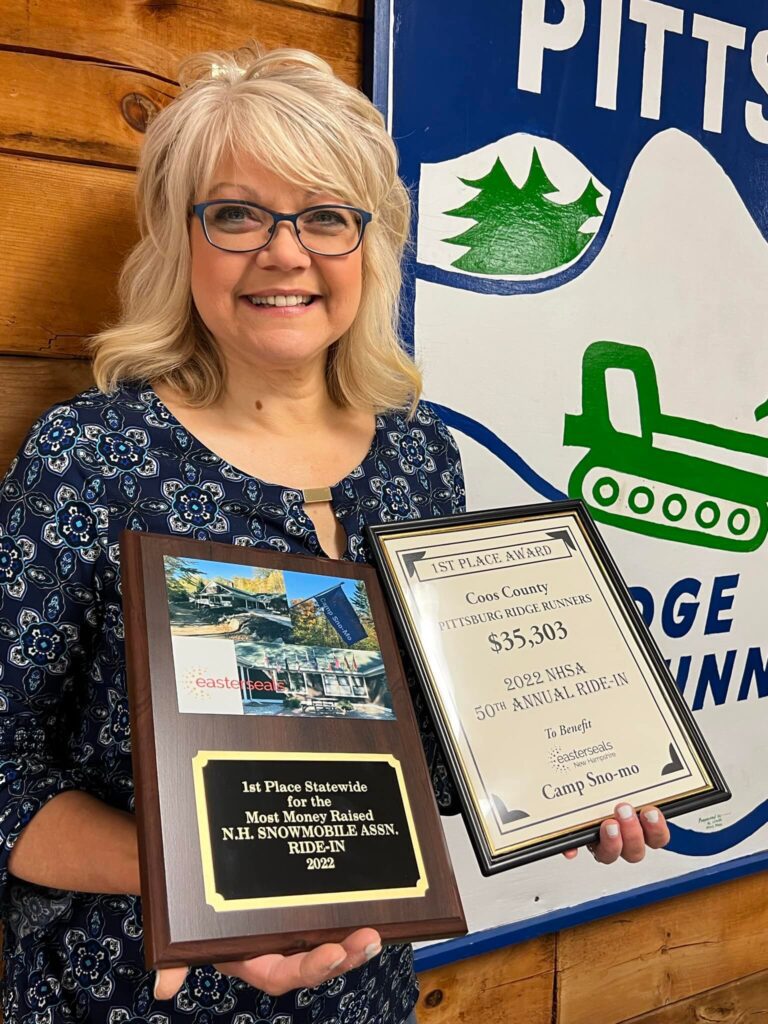 Through the fundraising efforts of the NHSA clubs, along with support of local businesses like ours, the clubs have raised over three million dollars since the initiative started in 1972. Last year's Easter Seals Ride-In celebrated 50 years!
The money is used to create life-changing experiences for campers, ages 11-21, with disabilities and special needs. Easterseals campers participate in a wide variety of activities including water sports, team sports, hiking, archery, a ropes course and crafts.
"Thousands of snowmobilers across New Hampshire demonstrate their commitment to Easterseals campers year after year through their hard work and support," said Easterseals NH President & CEO Larry Gammon. "We can always count on NHSA members to rally to the cause and continue to make a profound difference at Camp Sno-Mo. Their dedication is extraordinary."
Here's the link to this year's Camp Sno-Mo Online Auction.
Check out this week's featured item donated by our local artist, Marti's Art. Great items up for auction with all proceeds to benefit Easter Seals Camp Sno-Mo….bidding is underway now!