Hello snowmobilers,
Snowmobile season isn't too far away, in fact Pittsburg could see snow this weekend. The Farmer's Almanac is predicting an early cold & snowy winter.The foliage in Pittsburg might be past peak but it is still beautiful.
NHSA's
Grass Drags on October, 7,8 & 9th.
We will have a booth at this event and our club BOD, Mike Whitney and several volunteers will be there selling memberships, clothing and raffle tickets.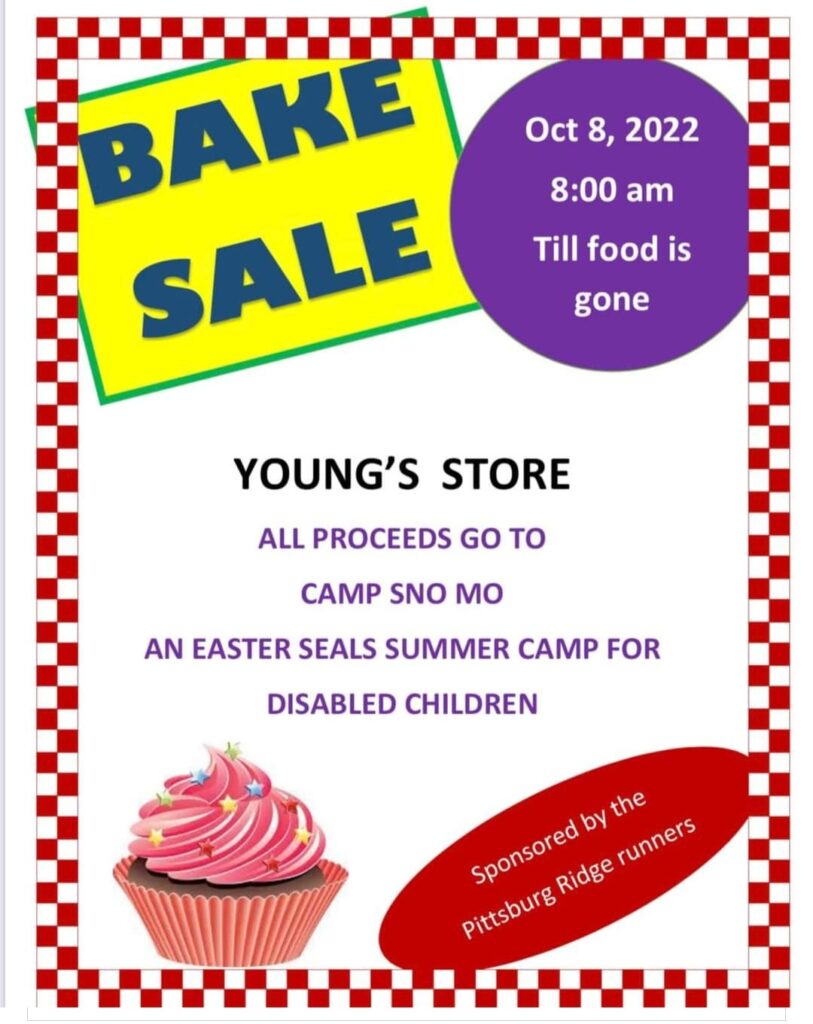 Bake Sale at Young's Store. This Saturday, October 8th, to benefit Camp Sno-Mo.
Corinne Howland is organizing this fund raiser and is looking for baked goods, and other food donations. Last year's bake sale was a huge success raising over $1,000.You can contact Corinne at:

[email protected]

 
Monthly Meeting-Thursday, October 13th, at 6:30,at the PRR club house.

Trail Work Party scheduled for Saturday, October 29th.
We are looking for volunteers for trail maintenance – brushing out the intersections and other maintenance. Lunch will be provided. Volunteers are to meet at the club house at 8:00am. We had a great volunteer turnout last year and lots of work was accomplished that day. To put your name on the Volunteer List, please contact Curt via email  

[email protected]



Landowner & Volunteer Appreciation Dinner – Wednesday, December 2ndAt the Buck Rub Pub – 5:00PMRSVP by October 21st. Call Stacy at 603-538-1142 Monday through Friday, mornings or email, 

[email protected]

 

Monthly Meeting – November 10th, 6:30PM . PRR Club House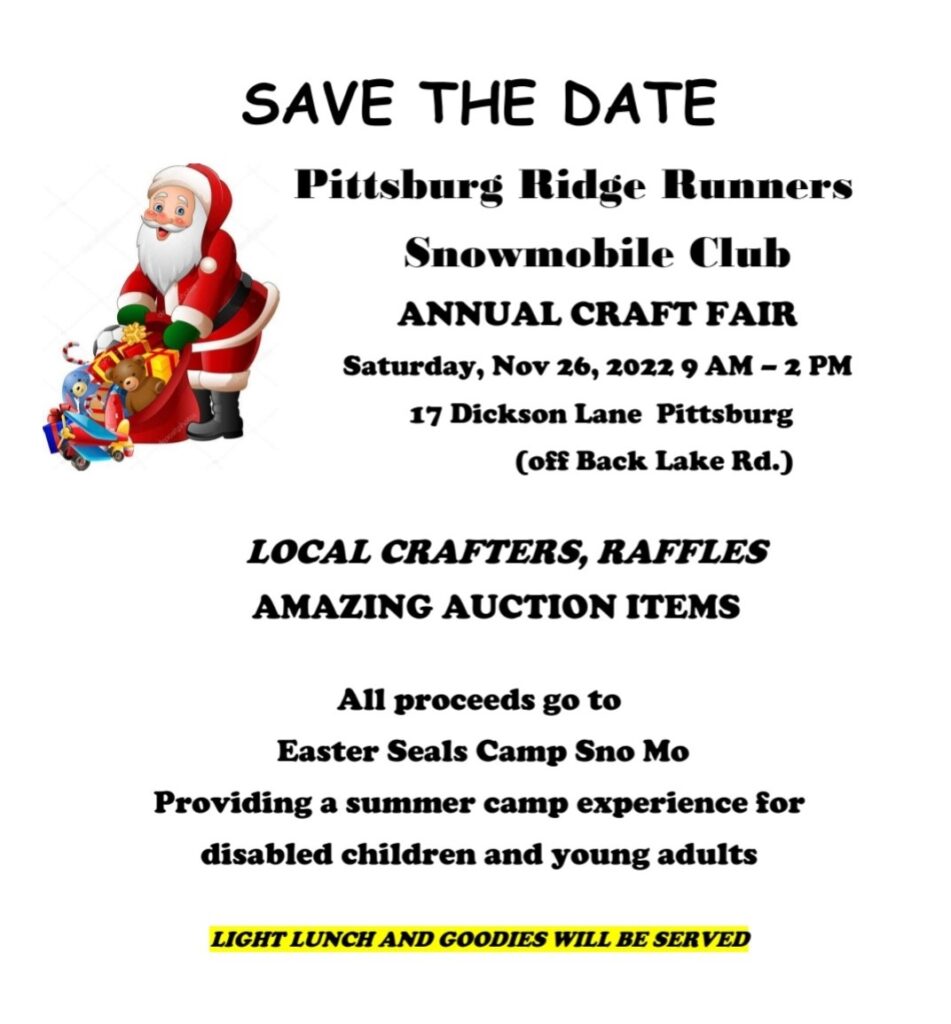 Looking forward to seeing you all very soon.
Stay safe & Happy Halloween!