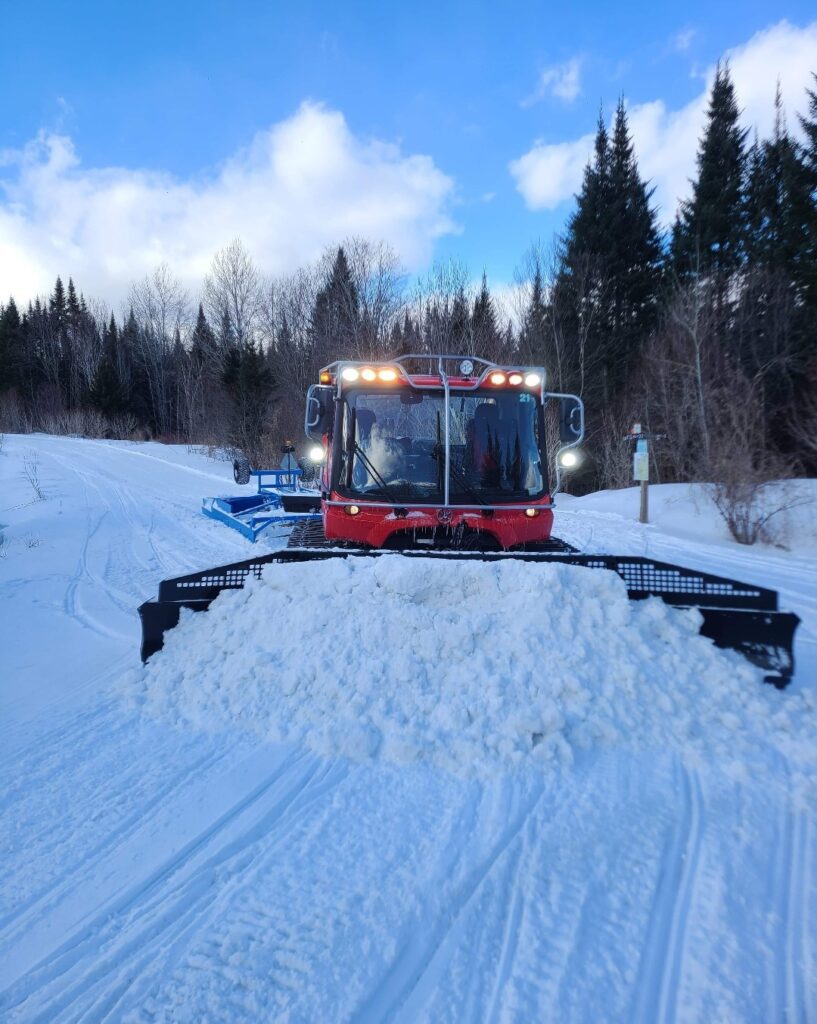 Trail Report from Jason Busfield, Grooming Coordinator
"We are entering springtime riding conditions. WHATS GOOD TODAY MAY NOT BE GOOD TOMORROW . Hazards can pop up at any time, and without warning, BE CAREFUL!
To the Northeast – Club Primary Trail 145 and Corridor 20 – fair to good with ice in the sunny spots and corners. Trail 144, behind Second Lake may have high water flooding on the trail. Use caution

To the Southeast – Corridor Trail 20 and Club Primary Trail 143 – fair to great with icy corners. Corridor 20 and Club Primary Trail 137 – some dirt, ice , and thin snow cover . Club Primary Trail 136 fair to good . Club Primary Trail 112 (Magalloway Rd.) – lots of ice until you get to junction 1820, then trail conditions improve – fair to good.

To the Northwest – Club Primary 141, aka Indian Steam Rd – Has good snow cover but has a couple water bars. The trail is passable, but use caution
. Club Primary Trails 142,147,140 and Corridor 5 – good to very good .

To the South – Trails got hit the hardest by the warm weather and rain. Minimal snow cover and mostly ice.
The Trail between Young's Store and Dorman's Quick Stop remains closed"
We might get a little snow Wednesday evening, and something?? is forecasted for Saturday. Hopefully all snow.
Take it easy out there. Have a great day!