Hello Snowmobilers,
Trail Report – David Ainsworth, Grooming Coordinator
"We've received 4 to 6 inches of new snow last night and it's still snowing. Trails North, East and West are in good shape, with good snow cover. There are still some icy spot and water bars, so please use caution and slow down especially in corners. There is a water bar on Indian Stream to watch out for. When you turn on to Indian on 141 coming from the south, it's about 1 to 1 1/2 miles north.
Trails in the Hub area and towards town received 4 inches of new snow yesterday. There are still thin spots due to heavy traffic. Watch for icy corners.
The groomers have been going out nightly trying to keep up with the vacation week traffic."
Club News
The Club House Warming Hut was busy again last Saturday, with lots of yummy food being served up. What will be on the menu this Saturday? You need to stop by. The Warming Hut will be open this Saturday from 9:00AM to 5:00 PM.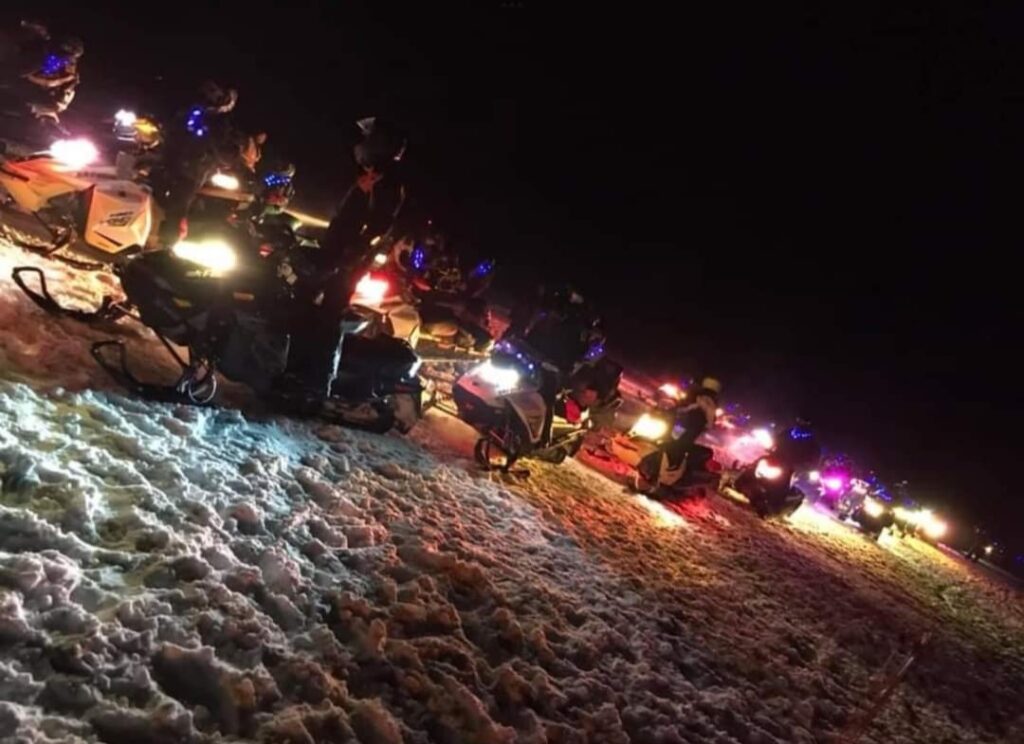 SPECIAL ANNOUNCEMENT FROM THE CLUBHOUSE HUT:
Warming Hut extended hours this Saturday until 5PM….serving a hot turkey sandwich special! Stop by on your way to the parade of lights for a quick meal!
RAFFLE WINNERS
2022 Skidoo MXZ 600 EFI – Alexander Koslowsky of Pittsburg.
$50 GC Rainbow Grille – The Malenfant Family of Colchester, VT
$50 GC Full Send Bar & Grille – Linda Haig of Deerfield, NH
Ramblewood GC – Pamela Childs of Dunstable, MA
The 50/50 Raffle which totaled $395 – Nancy Merrill of Alton Bay, NH
The 2022 Steak Feed was a huge success with 236 Adults and 14 children attending. Thank you all for supporting the Pittsburg Ridge Runners.
Upcoming Events –
3/4, 5 & 6th, NH & ME Free Snowmobile Weekend
3/5 -Saturday, Parade of Lights
3/12 – Saturday, 2nd Annual Great North Woods Vintage Snowmobile Ride.
Enjoy the new snow this week. Please ride safely, keep right and enjoy the trails.