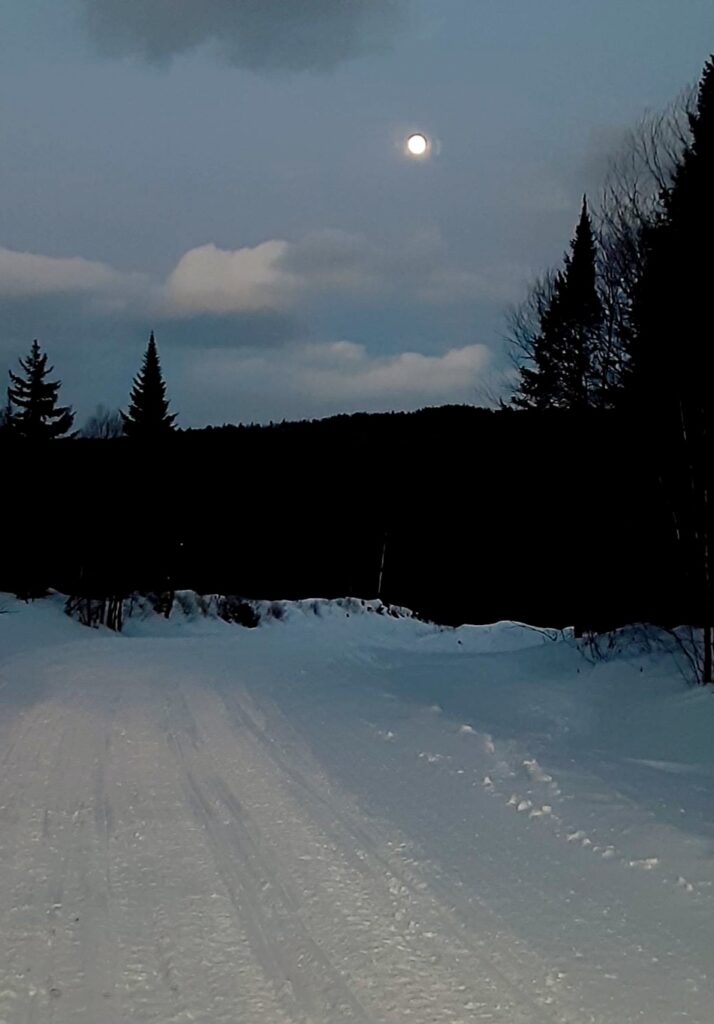 TRAIL REPORT from David Ainsworth, Friday morning
"We haven't gone out yet to assess the trails after the rain and warm temps. Our temperatures have dropped into the teens, and we've received a little snow. More flurries expected tomorrow. There will be water and ice on the trails. Please use caution on the trails, and ride accordingly. We will update the Trail Report as soon as we have more information.
TRAIL CLOSURE- The fields between Dorman's Quick Stop and Young's Store is CLOSED. The underpass is full of water. "
WEEKEND HAPPENINGS & UPCOMING EVENTS –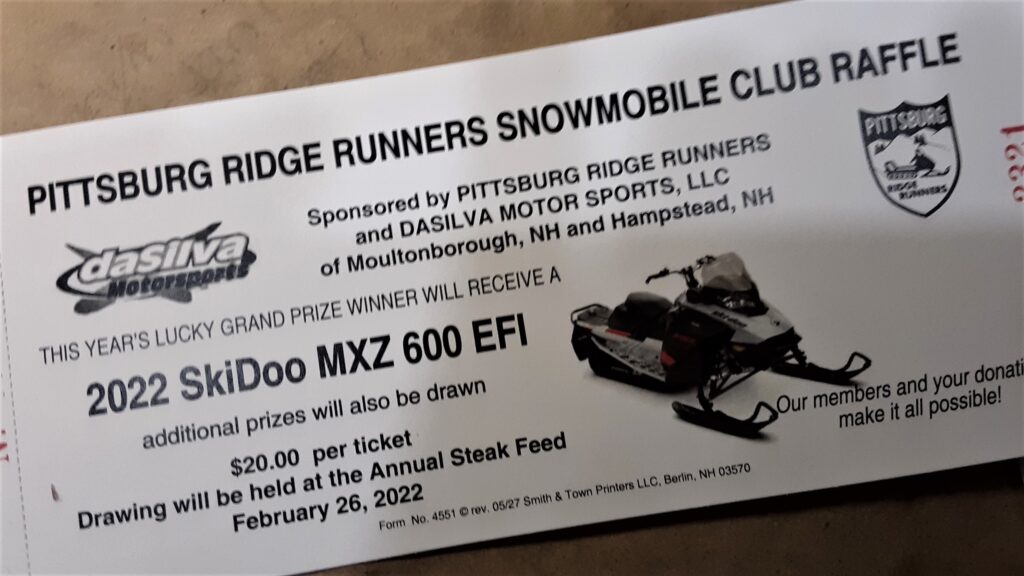 We still have plenty of Snowmobile Raffle tickets For Sale. Drawing will be Saturday, February 26th, at 4:00PM. You can buy your tickets at –
Ramblewood Cabins , Young's Store, Tall Timber Lodge, Bear Rock Adventures and The Warming Hut on Saturday and at The Club House in the mornings or you can call Diane at 603-538-1142
Thank you DaSilva Motors Sports, LLC for sponsoring our snowmobile raffle
2/19 – Saturday. Pittsburg Fire & Rescue will be in The House! The Club House Warming Hut that is. Pittsburg's Fire & EMS Rescue personnel will be on hand with their rescue equipment. Plus great food from Grampy's.
2/19 – Saturday & Sunday – Ski-Doo will be at Dorman's Quick Stop with their 2023 snowmobile models & gear on display.
2/26 – Saturday, The Annual Steak Feed & Sled Raffle, 4 to 7 pm at the Club House. Reservations are required. Call 603-538-1142 or email –

[email protected]

The raffle sled drawing will be held Feb 26th at 4PM.
3/4, 5 & 6th, NH Free Snowmobile Weekend
3/12 – Saturday, 2nd Annual Great North Woods Vintage Snowmobile Ride.
PRAY FOR SNOW!