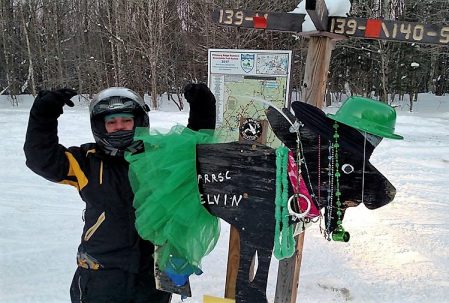 Back in 2017, Melvin really liked to party. Wonder what he'll be up to this weekend?
Happy St. Paddy's Day everyone!
It felt like summer here today. Temperatures hit the high 40s. It looks like we will have the same temperatures tomorrow as well.
This Saturday is the 1st Annual Vintage Snowmobile Ride-In.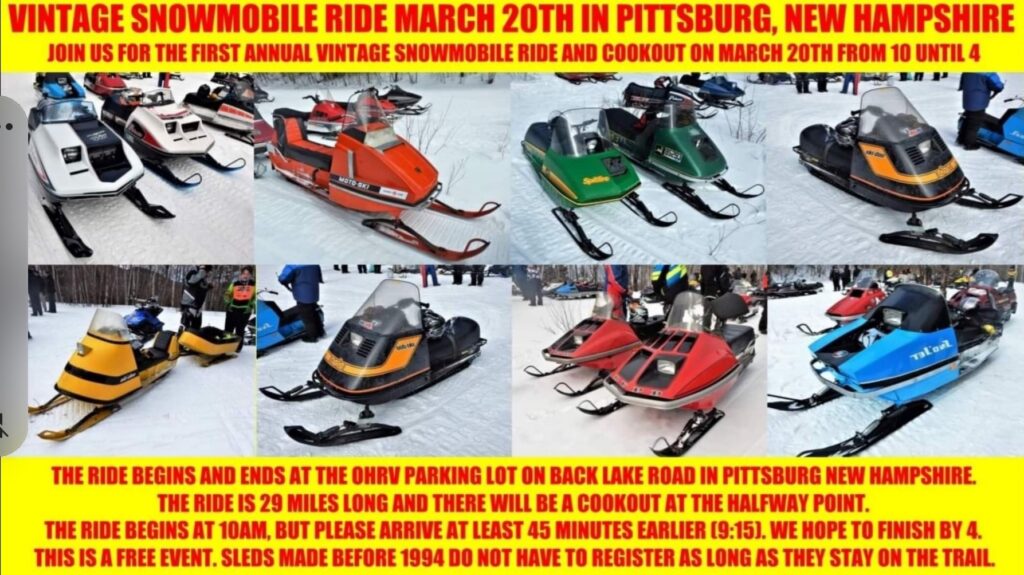 Kevin's Trail Report – 
"With the warm temperatures tonight, the groomers will not be going out. We are hoping to send them out Thursday, Friday and Saturday nights but that may change with the weather.
Riders are reporting very good conditions in the higher elevations, west, north and east. 
The southern end of our system – south of Pittsburg Village and north to the Back Lake area has bare ground showing.  The warm temperatures and the March sun are changing the conditions quickly. 
We are planning on bringing all the groomers back this weekend while there is still snow to run them on. Trucking them back isn't an option, too costly.
There is still some good riding out there. Get it this weekend while is last."
Kevin Lassonde, PRR Grooming Coordinator.
Click here for Kevin's LIVE video trail report.
Up Coming Events
4/8 – Thursday, Annual Club Meeting and Club Elections, 7:30 PM at the Club House
Have fun out there, slow down, and enjoy the trails.
PRRSC