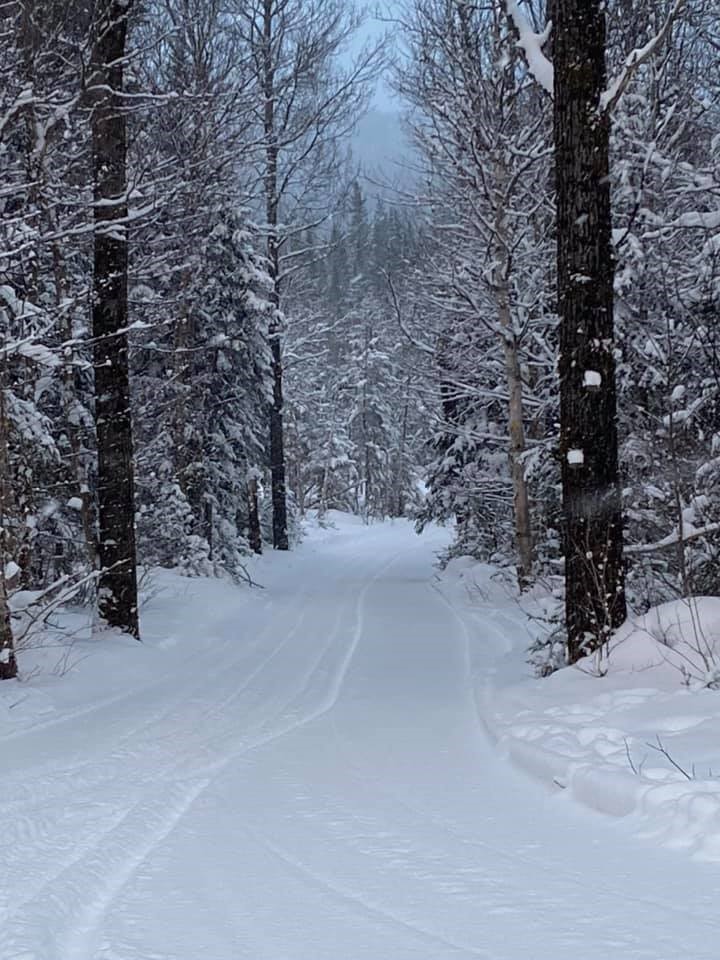 "Thank you to the groomers ! Went out at 6 this morning, the trails were amazing !!!!! One of our best rides ever. Thank you for all you do!!!"   Kathy Fitzgerald 3/14/2021
Kevin Trail Report – 
"We received 8+ inches of snow between Friday night and Saturday, and colder temperatures. We've had "Pittsburg Flurries" all day today.
Three groomers went out Saturday night, and 4 groomers tonight will be doing Trails 140, 142 146 & 147 and some of the eastside.
Four groomers will be out Monday and possibly Tuesday as well.
We should have great Spring riding conditions, and we will continue grooming for as long as we can for a few more week or more if conditions allow.
Have fun out there and enjoy the ride."
Kevin Lassonde, PRR Grooming Coordinator
Click here for Kevin's Full LIVE Video Trail Report