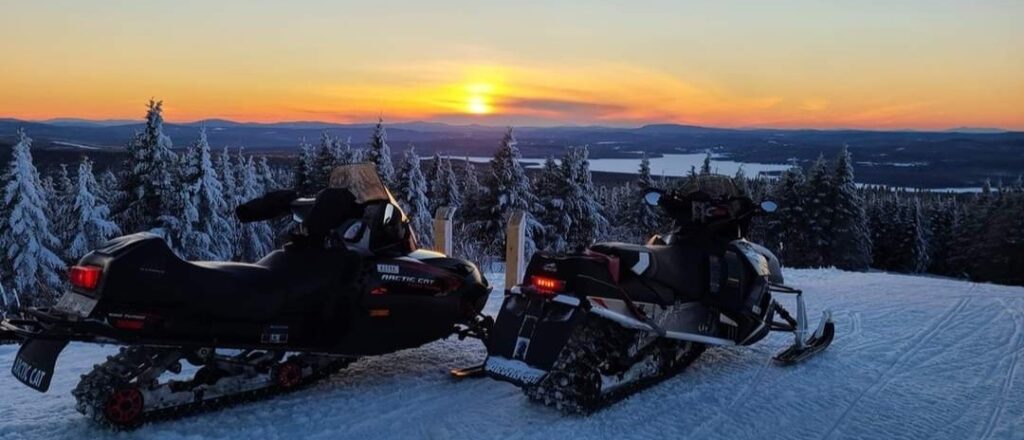 Stunning photo of a Diamond Ridge Sunset.                         Linda Reed photo
Our trail system is in GREAT shape!
The southern end of our system – Very Good to Excellent.
Back Lake area hub – Very Good to Excellent
Everything North – Excellent.
For Kevin's Live video Trail Report on Facebook click here.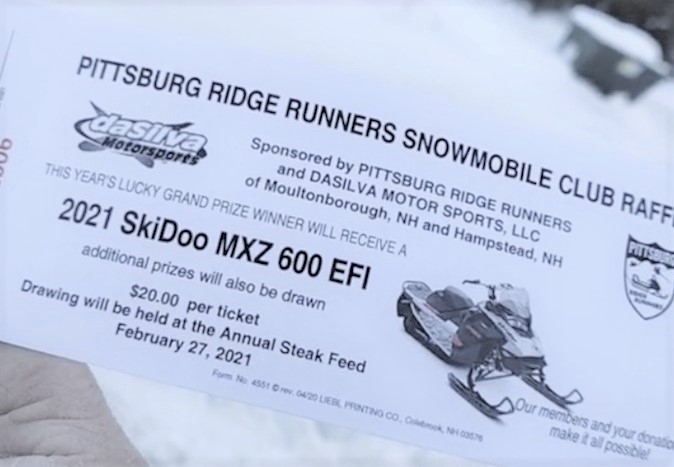 Don't forget we still have Snowmobile Raffle Tickets! The winning ticket will be drawn on Feb. 27th, Saturday afternoon at 4:00 PM at the Club House.
There are two additional prizes that will also be drawn – 
A Two Night Stay in a Cabin at Tall Timber Lodge with a $75.00 Gift Card for the Rainbow Grille!  It's a $500 Value.
A $100 Gift Certificate to Ramblewood Cabins for lodging or camping!
The raffle tickets have been selling like hotcakes! There are only a few left, and we've heard that Young's Store has a few if you're looking for that lucky ticket.
Thanks everyone for supporting the club.
Saturday, March 6th.
This is an incredible event put on by the Pittsburg NH Firefighter's Association.
It's a fun family event, and a big fund raiser for the Association. Don't miss it!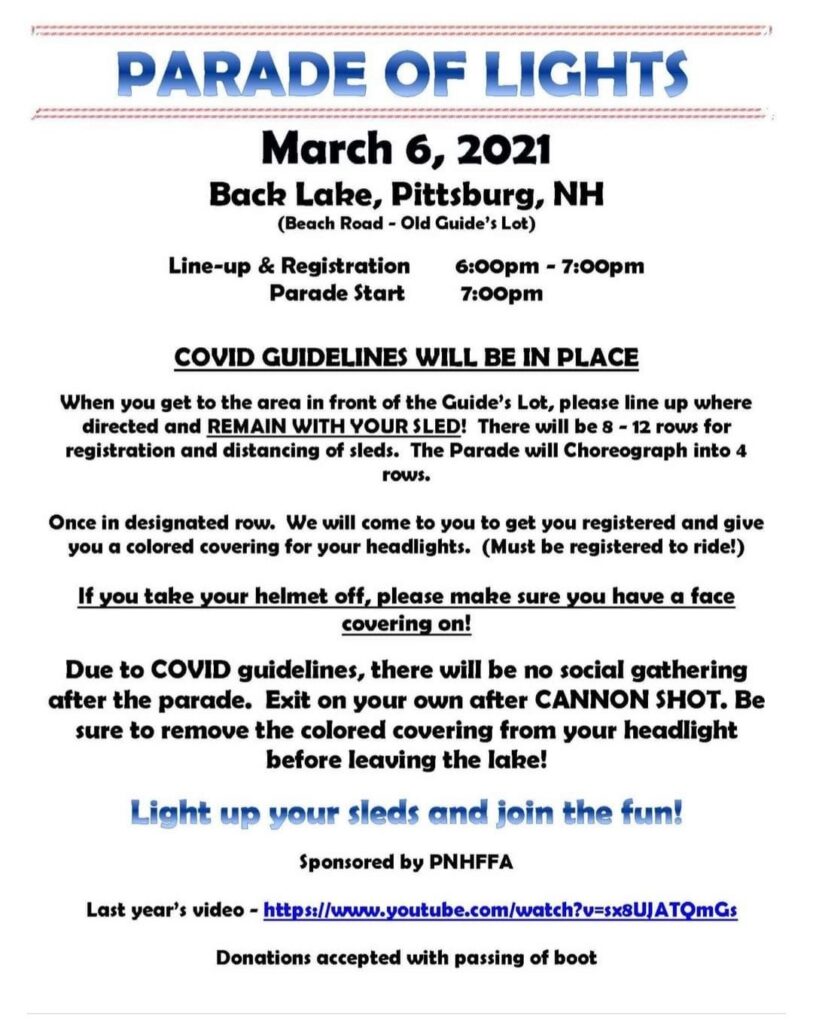 We hope you all have a great time in Pittsburg enjoying the trails, finding Melvin and making memories!
PRRSC