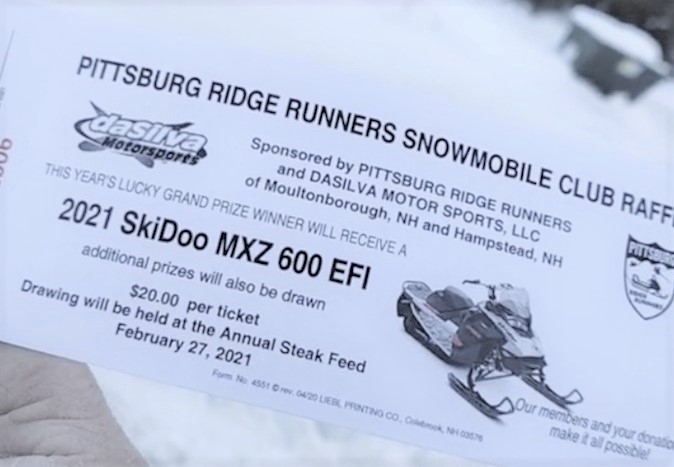 We still have Raffle tickets available, and you can buy your lucky ticket at many of the area's lodges and the local stores.
You can check out this great looking sled at Young's Store.
The winning ticket will be drawn on Saturday, February 27th, at 4:00 PM at the Club House.
The snowmobile raffle is our big fundraiser for trail grooming.
Thanks for your support.