Hello Snowmobilers,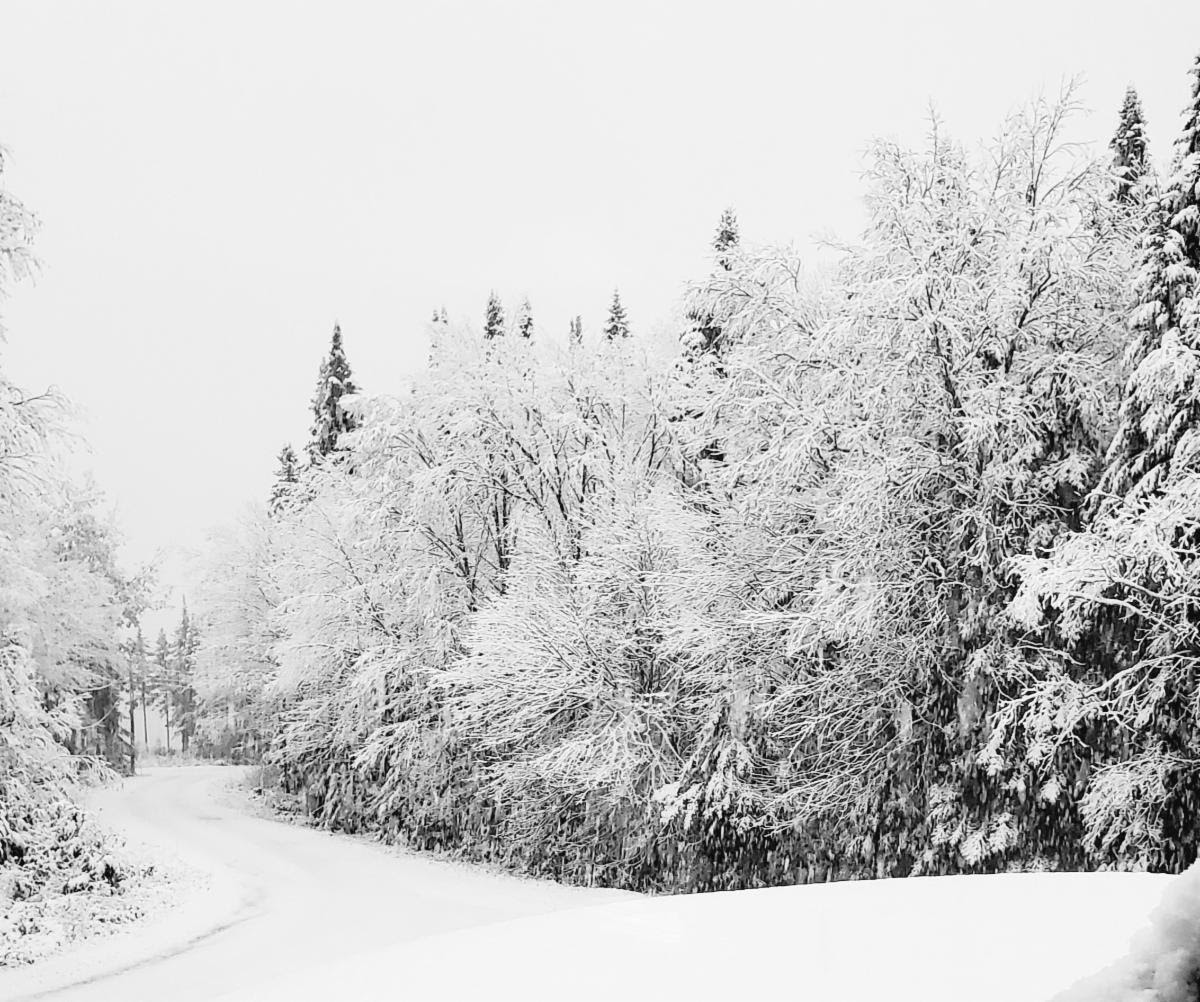 First Snow – October 17th, 2020
We received our first taste of winter last Saturday with about 5 plus inches of heavy snow which caused power outages in Pittsburg.
It was great snow for a Snowman!
October 8th Meeting –
Curt informed us that the State of NH has announced that our Open Snowmobile Weekend will be March 5, 6 & 7th 2021. The Parade of Lights in Pittsburg will also be on Saturday night of that weekend.
The North Country Chamber of Commerce has recently announced that the 2021 Go North Snofest has been cancelled due to Covid-19.
Trail Work Day is Saturday, October 24th,  beginning at 8AM at the club house. 
Quite a few people have volunteered, so it should be a good turnout. Everyone is welcome to help out and if you can provide your own tools that would be a great help.  Brush trimmers, grass trimmers, pole saws all are needed.
There are still several unanswered questions at this time on how we will conduct our annual events such as the Turkey Dinner and the Steak Feed.
The Deer Mountain Warming Hut will most likely not be available this winter. There was mention of possibly using the club house as the Warming Hut but nothing has been decided yet.
Corinne Howland organized another very successful Bake Sale to benefit  
Camp Sno-Mo
.
Thank you Young's Store for hosting the Bake Sale and we would like to thank everyone that donated baked goods and food. Thanks also to Sue Rugg and Cathy Swain for their help as well and everyone's generosity supporting the Bake Sale.
As you can see in the picture, there was quite an assortment to choose from. 
Between the Bake Sale and the Raffle a total of $1,367.00 was raised. 
The Raffle tickets are still available and can be purchased at Ramblewood Cabins, Green Acres Country Store and Tall Timber Lodge. The drawing is January 23rd, 2021.
Club Secretary Diane Fisher and Ray Lacasse
Ray & Sylvia Lacasse held a Photography & Craft Show on Saturday Oct. 10th and raised $800 through a raffle of donated items from each artisan at the show.  We would like to thank all the artisans and Ray & Sylvia for their very generous donation to the Pittsburg Ridge Runners.
Work Party – Saturday, Oct. 24, meet at the PRR Club House, 17 Dickson Lane at 8:00am.
Thursday, November 12th – Monthly Meeting, 7:30
Looking forward to seeing you all soon.
Think Snow!