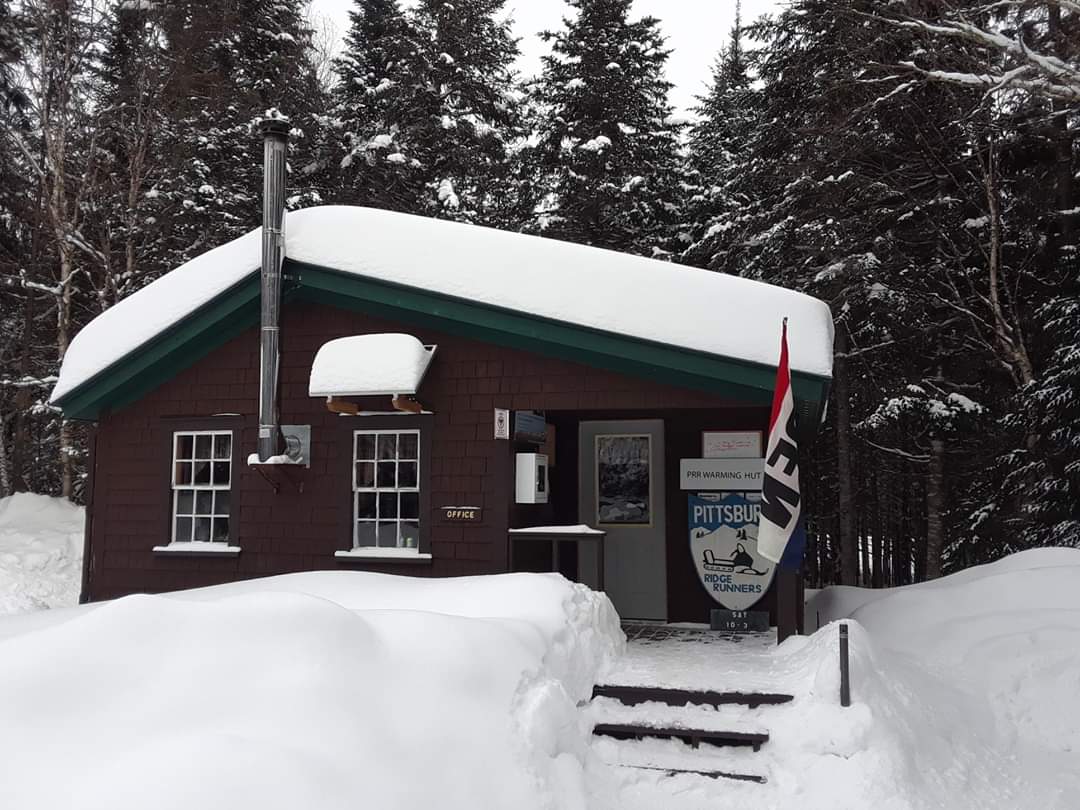 Where has the time gone? It's Go North Snofest this Friday and Saturday already! Included in this Saturday's festivities is The Parade of Lights on Back Lake from 5:30pm to 7:30pm and if that's not enough…The PRR Warming Hut will be open from 10am to 3pm!
This week's Hut menu features some delicious Cod Fish Chowder from the folks at The Burg. There will also be our Clubhouse Turkey Soup for the land lubbers! "Hut Dogs," the best dogs north of Friendly Fenway, PRR hats, maps, shirts, hot and cold drinks, local baked goodies and lively spirited conversation.
This week, your hosts will be Cathy and Terry Swain, assisted by Colleen and Kent Symonds making their Hut debut! Be sure to stop by and say hi, have a snack, a drink, some lunch or just join the fun! We are always happy to see our friends at The Hut.
Next Saturday (3/14/2020) will be the last day for The Hut this season, so if you haven't stopped by, you have 1 more chance!