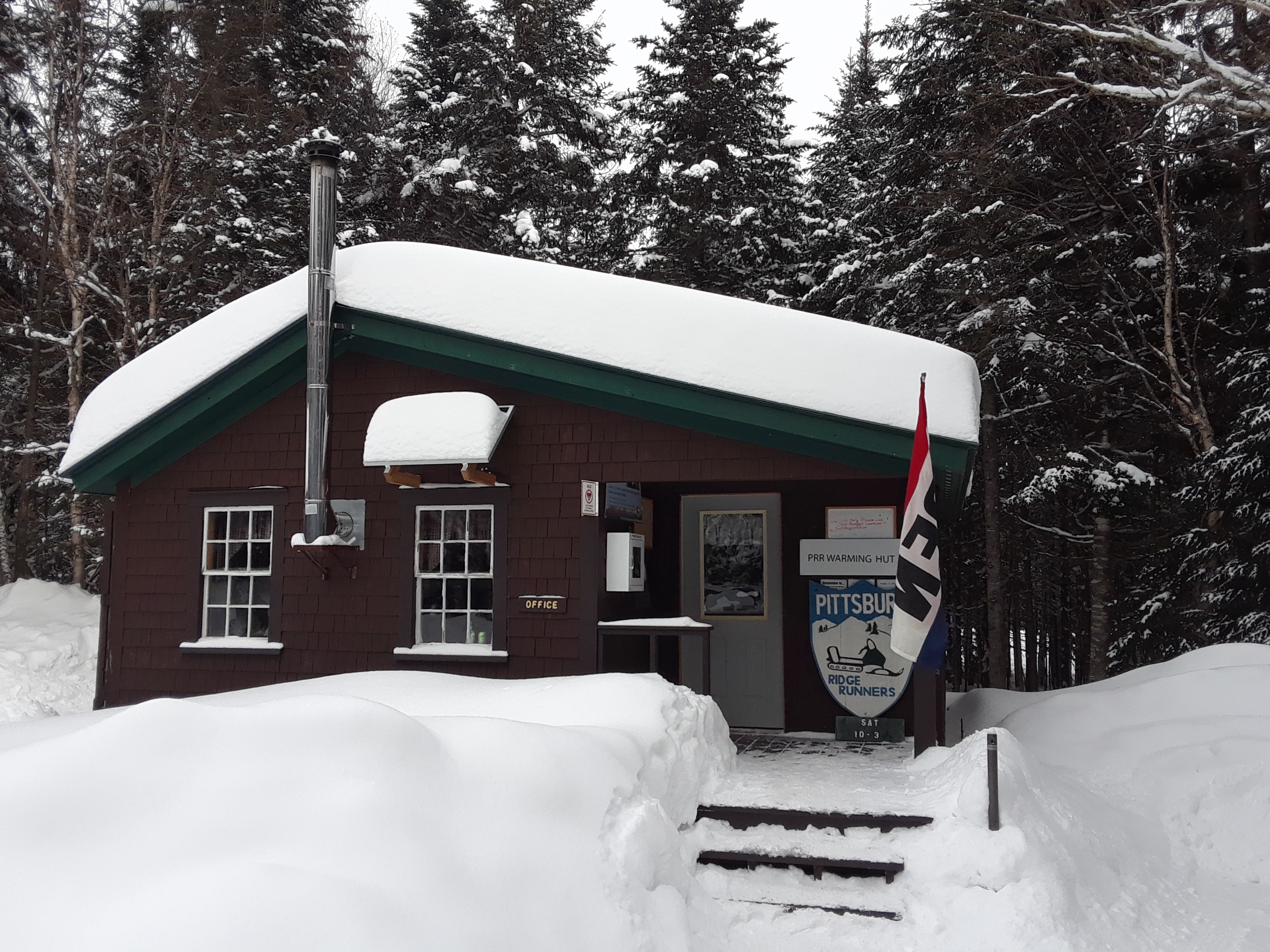 The Pittsburg H/S poker run is on for this Saturday and later in the day, The PRR Steak Feed at the clubhouse. That's when we'll find out who purchased the lucky ticket for the 2020 SkiDoo!
This Saturday, Sue & Brynn Rugg assisted by Susan Scott and Carol DiLernia will be your Hut hosts. The menu will be; American Chop Suey, Murphy's Steak House Butternut Squash Soup, our famous Clubhouse Turkey Soup, and "hut dogs," the best in NH! There will be lots of fresh baked cookies, PRR hats, maps, shirts and Pittsburg hospitality!
The PRR Warming Hut will be closing for the 2020 season on March 14th, so if you haven't made a visit yet, you have 3 more Saturdays! The PRR Hut is open Saturdays only from 10am to 3pm.