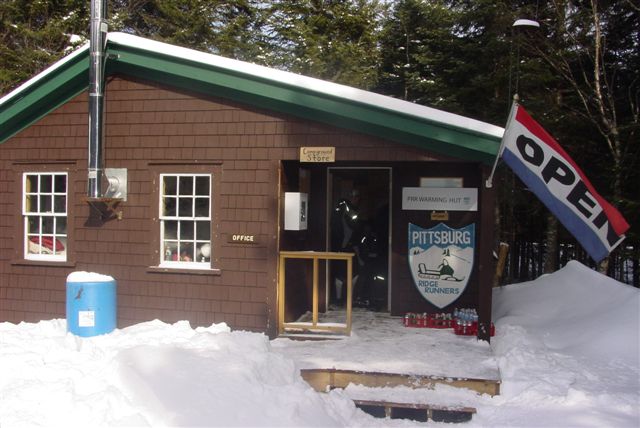 School vacation weeks bring lots of visitors to Pittsburg. The weather has cooperated and delivered about a foot of new snow just over the last couple of days! Don't forget to mark your calendars for The PRRSC Steak Feed on Saturday Feb. 29th. That's when the winning ticket will be drawn for the 2020 SkiDoo raffle. Big thanks to DaSilva Motorsports for their ongoing support by making the raffle sled possible!
This Saturday's hosts will be Sue and Brynn Rugg assisted by Diane and John Fisher. Happy corner Café has made Chili and Cathy at Partridge Cabins has made a batch of her yummy beans for us to serve. Of course, our famous Turkey soup and "Hut Dogs," the best dogs north of the notches will be served as well! Hot and cold drinks, PRR hats, shirts, maps and if there are any raffle tickets left…we'll have those too!
If your travels bring you up to the northern part of The PRR trails, be sure to stop in to The Hut for a drink, lunch or just to say hello and set a spell! Were open Saturdays only from 10am to 3pm.