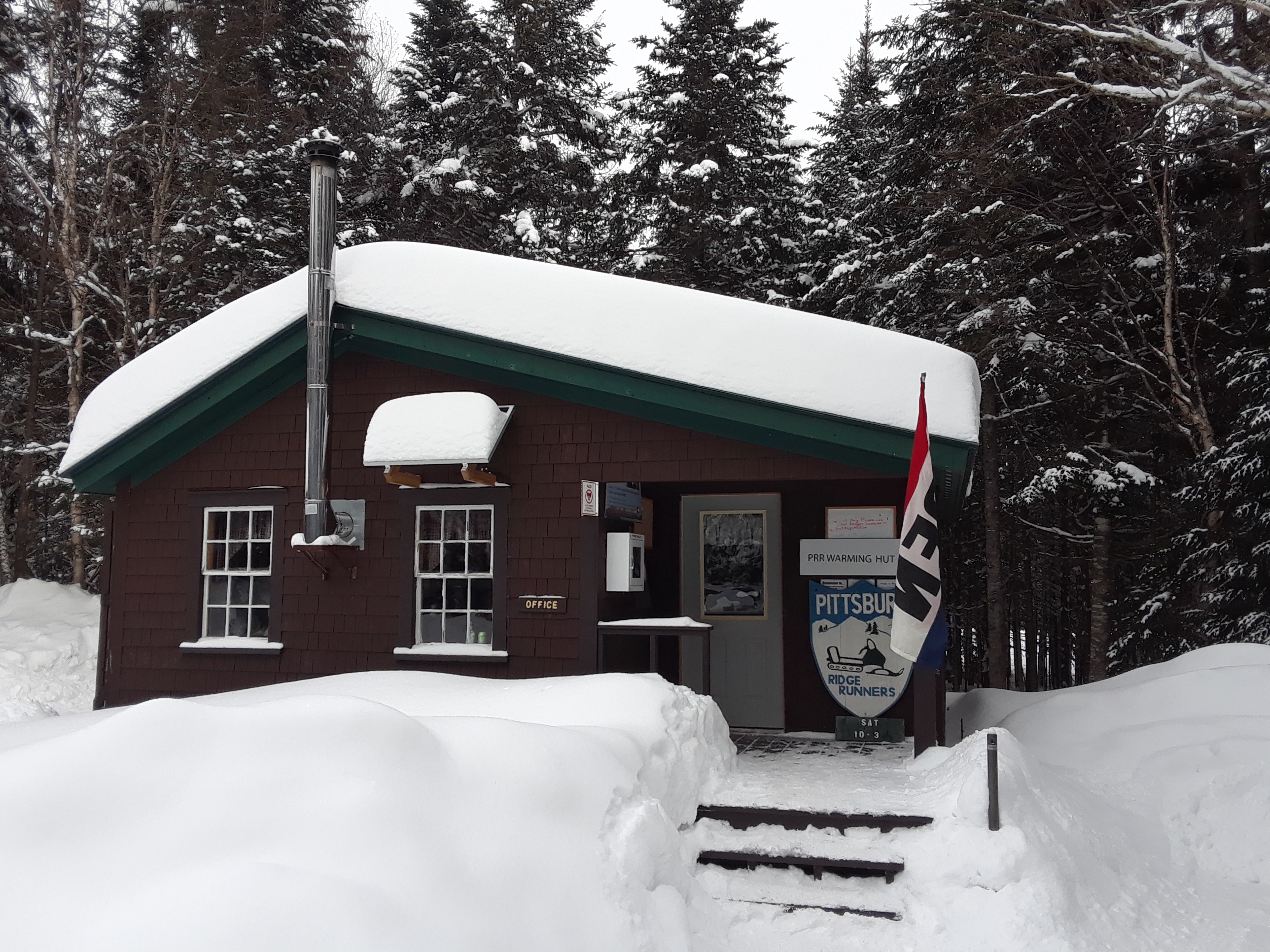 Pittsburg has had more snow these last couple of months than many folks can remember in a long time! We're on track for the possibility of beating 2008 and 2010 for the snowiest winter in 10 years according to the data on our very own resident weatherman's John's NH Weather site! Rest assured, it's not done snowing up here yet…
This Saturday will be the last day for The Hut this year. The snow conditions and trails will be great for several more weeks and we hope you continue to come up and enjoy The PRRSC trail system.
This Saturday, we've been promised a "Chef's surprise" from Happy Corner Café. We don't know what it'll be but we know it will be good! We will also have plenty of Turkey soup, Hut Dogs (best damn dogs north of the notches!) hot and cold drinks, fresh baked goods (like mom used to make!) PRR hats, shirts, maps and down-home hospitality! If you're up enjoying the best trails in NH (The PRRSC trails of course) stop up and let Sue, Cathy, Brynn & Terry know how much you appreciate them being your Hut hosts.
From all of us at The Hut, we hope you have a fun, safe summer and we look forward to seeing you in the winter of 2020 at The PRR Warming Hut!