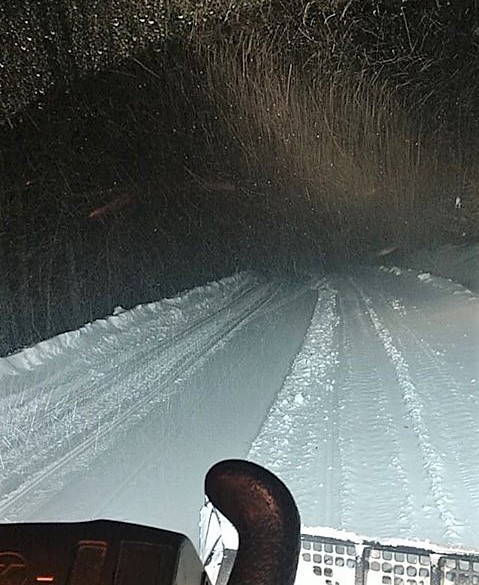 Sunday night trail report is given to you from the pilot seat of one of our PistenBullys.
"There's not an awful lot to report on other than we're still receiving more new snow and the groomers are continuing to run on their regular scheduled shifts.
There was very heavy traffic over the weekend due to overlapping vacation week periods.
With projected colder temperatures over the next few days the grooming operations should ensure some very good riding for the upcoming week.
I would like to thank everybody that came out last night for the Steak Feed it was a great success again!
We know many of you are anxious to hear who won raffle snowmobile. We will announce the name of the lucky winner tomorrow.
Kevin Lassonde, grooming coordinator/prrsc BOD.