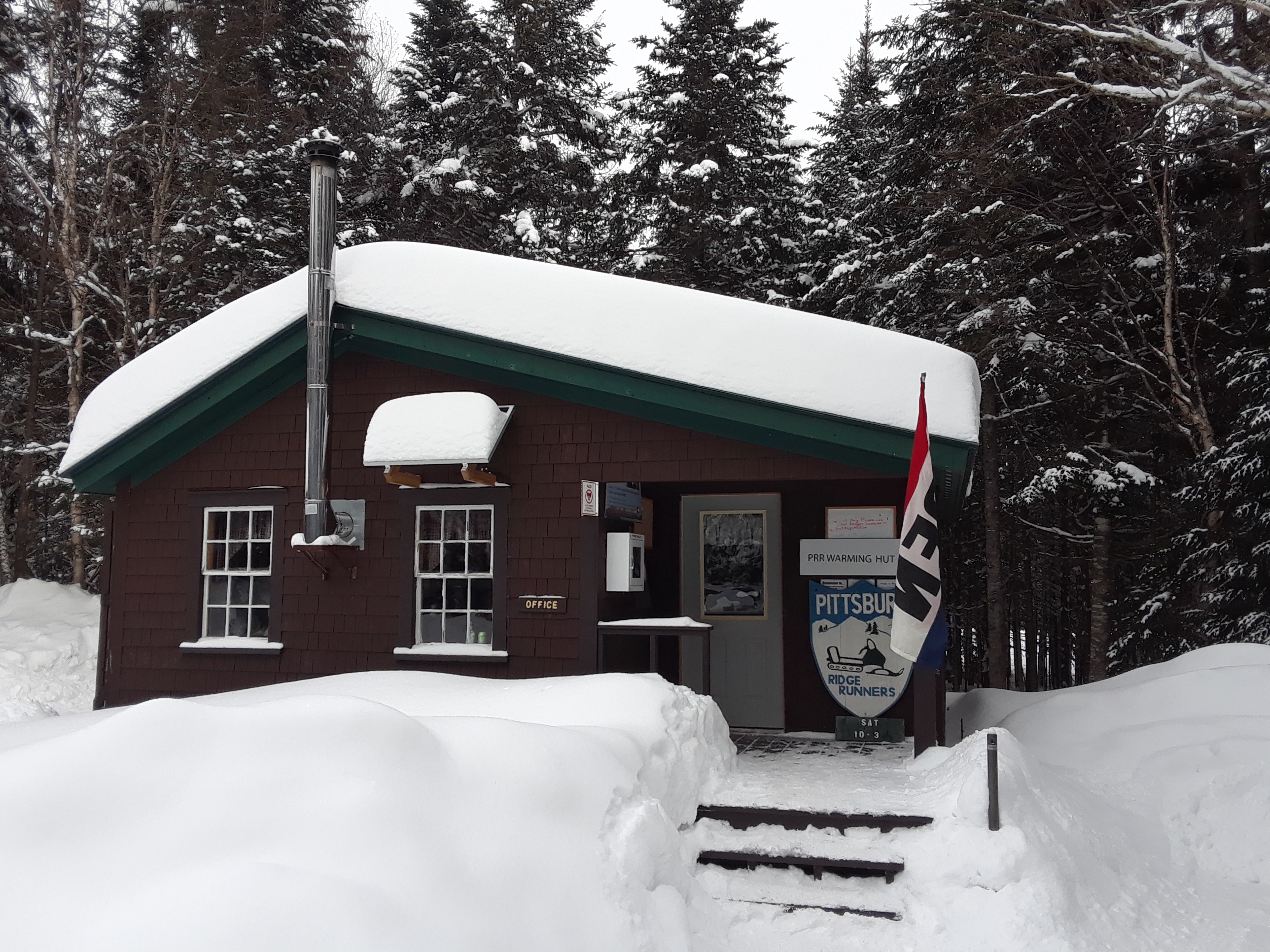 This Saturday is our Pittsburg Fire/Rescue benefit day where all of the proceeds of our food sales is donated to The Pittsburg Firefighters Association. The money that The Pittsburg Ridge Runners has donated to The PFD has helped to buy or upgrade the wilderness rescue equipment used in snowmobile or ATV accidents. These folks do an excellent job and we hope to have a very busy day at The Hut to show them how much we appreciate their dedication and professionalism! The Fire/Rescue rig will be on display with the rescue trailer for you to see and ask questions.
Irene R, Terry S, Sue G and I will be your hosts. Grampy's has made us a big batch of his Barbecue Pulled Pork and Beans, yummy! Brenda made her Ham Chowder for us to enjoy and of course, we'll have Turkey soup. Nothin' goes better with beans than Hut Dogs, so we'll have plenty! We also have hot & cold drinks, baked goodies, chips, candy, PRR hats, maps, "T" and sweatshirts. At The Hut, we specialize in food & fun!
If you're up in our neck of the woods, we hope you'll stop in and have a drink, a snack or some lunch or just warm up and show your support for The PFD. Help us to fill the fireman's boot!
The Hut is open Saturday's from 10am to 3pm and is made possible by NH Parks & Recreation.