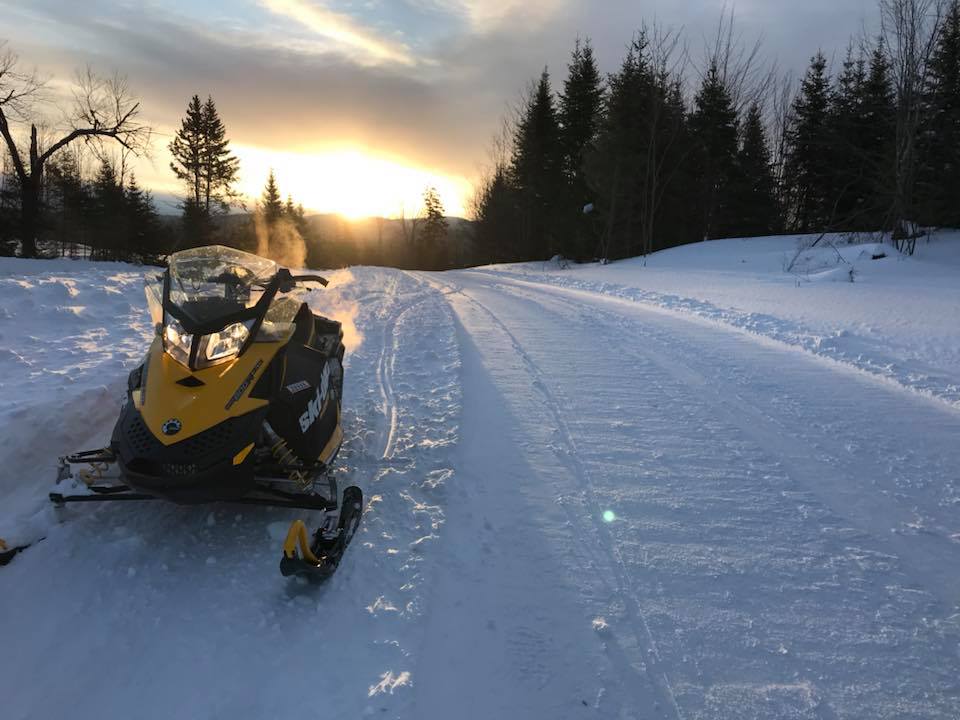 Sunrise in Pittsburg – St Patrick's Day 2018
Photo James Vassalo
Here are a few reports from riders on our Facebook page thanks to Cody Anthony.
Cody asked riders about their day on the trails and here's what they had to say.
"We did a 185 miles left at 5am from spruce cone cabins and wet to Millsfield Errol Nash Stream also the scenic vista we saw his of deer and sleds.Also a bobcat R.Laferte
"50 miles today, starting in Colebrook and it was awesome!! Trails were great! Pittsburg yesterday, did a little over 100 miles and loved it." K.B. Collins
"100, started at buck rub went up to diamond ridge down to Colebrook and back…some great some bumps but always a great time, can't complain" S. Poutas
"100 miles today, Colebrook Rail Bed to 128 north to Pittsburg. West side of rt3 to last junction before the boarder, back to Colebrook via 5 south to 18. Overall a good ride. Little rough in spots, great in others." J.Falconer
People have asked how much longer will the groomers will be grooming this season.
Well here's the answer –

"To answer the question about how long we will groom this season, as of right now we have about 180 hours left of our GIA Contract with the State of NH. Which calculates out to 1 normal weeks schedule of grooming. My intention is to continue until Saturday 3/31, keeping in mind we will not be out Tues and Wednesday nights anymore trying to conserve some hours. The club has put in a request for additional funding from the state but haven't heard any word as of today.
Also keep in mind we just spent over $25,000.00 in repairs just a few weeks ago which also severely cuts in to club funding that could have been partially used to keep going for another week or more. If anything changes you will find it here."
Kevin Lassonde, Grooming Coordinator.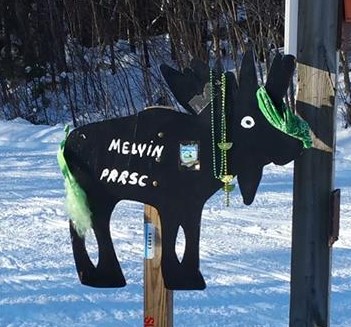 Happy St. Patty's Day!
What are you doing next week??