Hello Snowmobilers,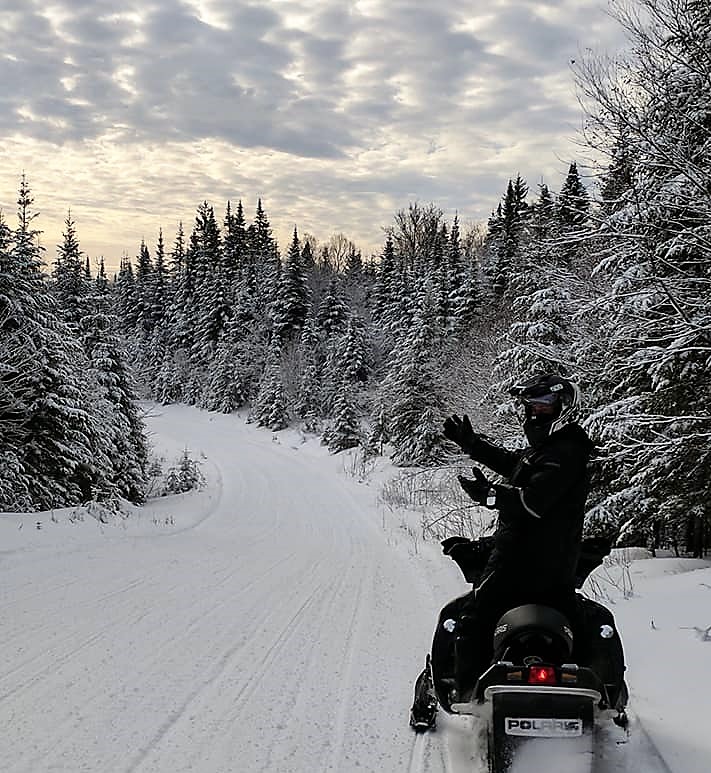 Margaret Tributino photo
Trail conditions are fantastic!!
Here's the latest report from Kevin, PRRSC Grooming Coordinator:
"We have received 4 to 8 inches of new snowfall in the past few days and groomers have been operating on their regular schedule.
All of our trails are in excellent condition with very good snow cover throughout.
They are also predicting another storm starting today with varying amounts predicted and this too will add to our base and continue to freshen up the great trails that we already have.
Don't forget this Saturday is the North Country Firefighters Poker Run which starts at the Colebrook fire station registration is from 8 to 11a.m. Consists of seven stops throughout three different trail systems and ends at the Beecher Falls fire department in Beecher Falls Vermont. Vermont registration is not required for this event.
If you're looking for a great time it's always a fun ride. Come out and support the three Area Fire Departments and rescue squads that are out there on the trails handling incidents in the North Country. Funds raised go towards a local scholarship fund and assisting families in need in the greater North Country area."
2/8 – Thursday -Potluck Dinner & Monthly Meeting starts: 6:30 pm
Ends: 8:30 pm
2/10 – Saturday -Warming Hut at Deer Mtn. Camp Ground, open 10 am to 3 pm.
2/10 – Saturday – 19th Annual North Country Firefighters' Ride-In & Poker Run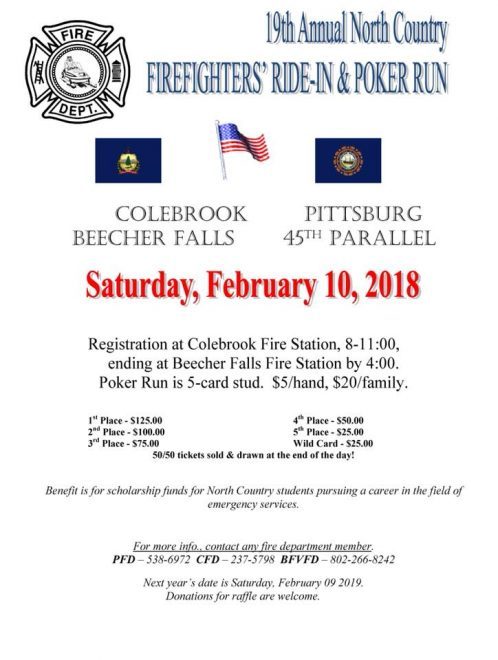 From all of us at the club house,
Happy Trails and please ride safely.