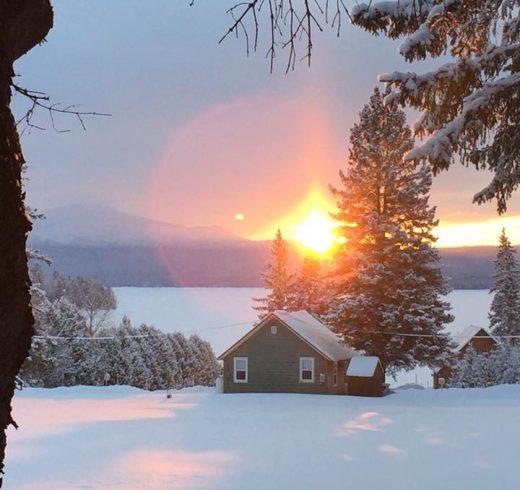 The start to a beautiful day. Cathy Boutin photo
Today was a great day in the Burg to be playing in the snow. Mild temperatures and lots of sunshine.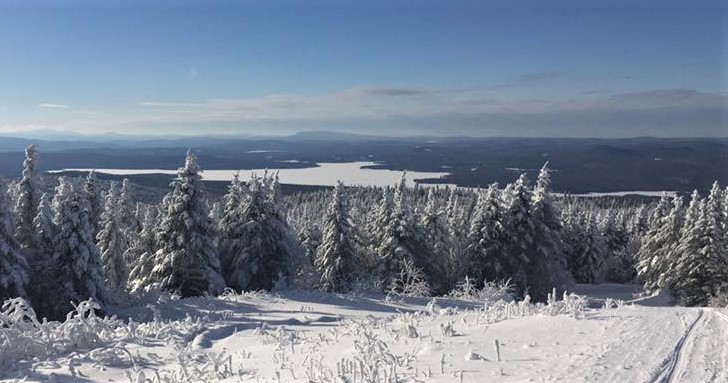 Diamond Ridge was stunning today coated with fresh snow. Dave Stevens photo.
Kevin Lassonde, PRRSC Grooming Coordinator reports that 90% of our trail system has Excellent Conditions.
The only trail that is lacking snow right now is Trail 20 south of the village. The groomers will not be grooming Trail 20 until we receive more snow cover which looks like that will happen with tomorrow's Nor'easter.
We will keep you posted on our snow accumulation with this storm.
The Warming Hut will be open this Saturday from 10 to 3. It's gonna be another nippy one this Saturday so stop in at the Hut for a warmup.
Looking at our extended forecast, after this Saturday our temperatures will be more seasonal in the teens and twenties. Great riding temperatures. Bring it on!

We hope to see you this weekend.
Don't forget about Melvin. He's out there somewhere.
Happy Trails & Ride Safely.
The Warming Hut is made possible in cooperation with the State of NH DRED.