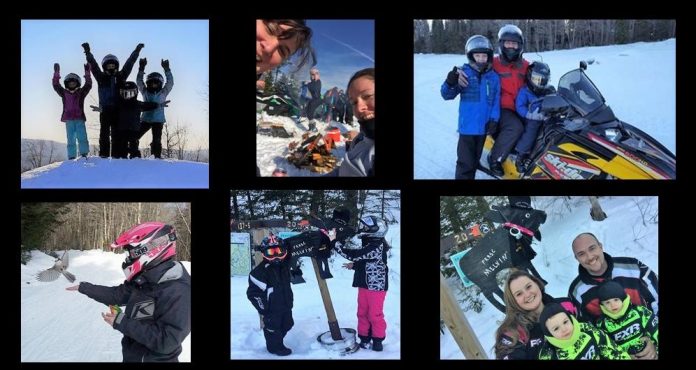 Trail conditions may not be ideal but it's school vacation and snowmobilers know how to have fun!
Here's the latest from Kevin our Grooming Coordinator.
"I don't know the current trail conditions but I can say there's a lot of traffic around and with the warm temps and rain things unfortunately will be getting worse before they get better.
If you do venture out this weekend watch out for ice, dirt and standing water possible in the trail system.
Mother nature has thrown us a huge curve ball this week and with any luck we will be back out Sunday night once the temperature drops and the water content dries out a little.
Please support the Pittsburg high school senior class poker run during the day and attend the world famous Pittsburg Ridge Runners steak feed and raffle sled drawing Saturday night.
Have a great weekend, ride safe and think snow."
How ironic….we had asked all of you to stop the Snow Dance….well it's time to Shake that Bootie again!!!
Snow showers are in our forecast for quite a few days starting Sunday night.
Let's all pray it's Pittsburg Snow Showers.
.